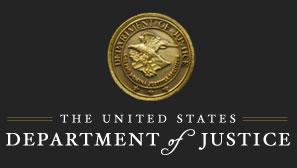 Justice Department Reaches Agreement with the South Carolina Department of Corrections to Provide Effective Communication to Inmates with Hearing Disabilities
The Justice Department reached a settlement agreement with the South Carolina Department of Corrections (SCDC), to ensure that inmates with hearing disabilities are provided effective communication and the opportunity to participate equally in SCDC's services, programs, and activities.
The settlement agreement resolves complaints under the Americans with Disabilities Act (ADA) in which inmates with hearing disabilities alleged that SCDC failed to provide them with sign language interpreters and other auxiliary aids and services, and excluded their participation in vocational and religious programs because they are deaf. SCDC cooperated with the Department throughout the investigation.
Among the terms of the agreement, inmates with hearing disabilities will not be excluded from participating in SCDC's programs including vocational and religious services. The agreement also requires SCDC to provide services equal to those provided to inmates who are not deaf including auxiliary aides and services and qualified interpreters, in a timely manner, to ensure effective communication with the SCDC inmates with hearing disabilities. SCDC will also provide telecommunication services so that inmates with hearing disabilities may communicate with their families and attorneys the same as other inmates.
"SCDC cooperated fully with this investigation and has committed to ensuring effective communication and providing equal access to its programs and services for its inmates with hearing disabilities," said Acting Assistant Attorney General John Gore of the Civil Rights Division. "We congratulate SCDC for recognizing its obligations and moving promptly to take this step."
"Access to services and programming is not only a right under the ADA for the inmates who are deaf and hard of hearing, in this instance, these services will enable the inmates to improve their job skills and better ready themselves for a law-abiding life," said U.S. Attorney Beth Drake. "That's good corrections policy that benefits the whole state."
This agreement was reached under Title II of the ADA, which prohibits discrimination against individuals with disabilities by state and local governments.
For more information about the ADA, today's agreement, individuals may access the ADA Web page at http://www.ada.gov or call the toll-free ADA Information Line at (800) 514-0301 or (800) 514-0383 (TTY).