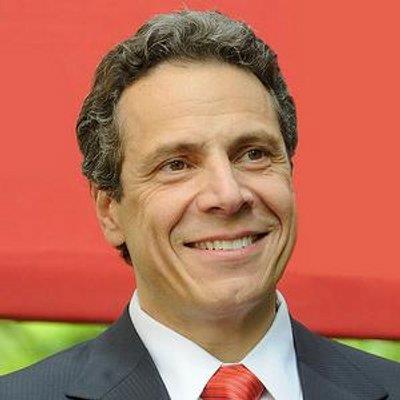 Governor Cuomo Announces $1 Million Grand Prize Winner of GENIUS NY, One of the World's Largest Business Competitions
Fotokite Wins GENIUS NY Round II Grand Prize; Five Other Finalists Receive Prizes as Part of Nearly $3 Million Awarded to Six innovative Companies That Will Now Operate in Central New York
GENIUS NY Competition Builds on Progress of CNY Rising - the Region's Comprehensive Strategy to Revitalize Communities and Grow the Economy
Governor Andrew M. Cuomo recently announced that the winner of the $1 million grand prize from Round II of the GENIUS NY accelerator is Fotokite, a team from Switzerland. The initiative is one of the world's largest business competitions focused on unmanned systems, cross-connected platforms and other technology-based sectors. GENIUS NY, a year-long business accelerator, awarded six finalist teams a total of nearly $3 million at its finals event tonight, including prizes and investments of $1 million, $600,000, $400,000 and three $250,000 awards. Participants are required to operate their business in Central New York for at least one year. The advancement of the GENIUS NY program builds on the progress of CNY Rising, the region's award-winning strategic plan to revitalize communities and grow the economy.
"GENIUS NY II continues to build on the success of the first round of this groundbreaking competition," Governor Cuomo said. "By committing to creating a comprehensive network for innovative UAS companies in Central New York, we continue to grow Central New York into a centralized hub for innovation to grow the region's economy for years to come."
During the event held at the Marriott Syracuse Downtown, the six teams pitched their business plans to a panel of judges and to a live audience. Following the pitches, all six competitors were awarded one of six investments. Additionally, the teams will use these investments to continue to accelerate their growth and expand their presence in the region.
Fotokite, from Switzerland, combines aerial and ground-based robotics with patented flight control algorithms to create a kite-like tethered drone system, which actively uses the tether to fly for 24-hours fully autonomously.
Chris McCall, CEO of Fotokite, said, "This is tremendous support from the GENIUS NY program and CenterState CEO and a total game changer for Fotokite. We are excited to be expanding operations here to support our customers moving forward and will work hard to continue building on this early momentum. The other teams in the program have been great and there are opportunities to work with them in the next phase of the GENIUS NY program.
Quantifly was awarded the second place prize of $600,000; TruWeather was named third place, winning $400,000; while three finalists, UsPLM, Dropcopter, and Precision Vision all were awarded $250,000. TruWeather was also named the crowd favorite in a live poll taken during the event.
Howard Zemsky, ESD President, CEO & Commissioner said, "Thanks to our investments in the GENIUS NY competition, innovative UAS companies are coming to Central New York to both build their success and to continue to grow the region as a global hub for the UAS industry."
Rob Simpson, President of CenterState CEO said, "The GENIUS NY program is proud of the accomplishments of the round two teams and are excited to award real investments to support these high potential UAS companies. These teams will be able to leverage these investments to grow their companies and as they advance their technologies and platforms, they will be supporting our region's position as a global hub for the UAS industry."
Rick Clonan, Vice President of Innovation and Entrepreneurship at CenterState CEO said, "Finals Night, and the nearly $3 million awarded to our six GENIUS teams, marks the beginning of the second phase of the program. Tomorrow our teams will get right back to work taking the feedback they received from judges and refining their business plans to accelerate their growth. We are still at the beginning of the program and look forward to several more months of helping these teams make industry connections and refine their technologies. As we learned from the program's first round, the coming months will be incredibly productive for these teams and the resources we provide will be leveraged to drive further success and progress."
Onondaga County Executive Joanie Mahoney said, "It is exciting to see the innovative work being done in the emerging UAS industry. We are proud that these companies have put down roots in Central New York and they are continuing to play an important role in advancing the industry in our region."
Oneida County Executive Anthony J. Picente Jr. said, "The GENIUS NY competition continues to be a great way to foster UAS innovation and spur economic development in Central New York and the Mohawk Valley. The winning businesses have the opportunity to become active partners with Oneida County's UAS Test site at Griffiss International Airport and to help solidify our 50-mile Unmanned Traffic Management Corridor."
Syracuse Mayor Ben Walsh said, "The City of Syracuse is proud to support UAS programs and help enable their long-term success through the GENIUS NY accelerator. I thank Governor Cuomo for fostering the industry's growth in our region. We look forward to helping Central New York expand its leadership in drone technology development in the U.S. and in the world."
Central New York Regional Economic Development Council Co-Chairs Dr. Danielle Laraque-Arena, President, SUNY Upstate Medical University and Randy Wolken, President & CEO of the Manufacturers Association of Central New York (MACNY) said, "The GENIUS NY accelerator offers unparalleled support for entrepreneurs who are leading the way in the growing unmanned aerial systems industry. The program has attracted high-quality firms that will no doubt drive new industry innovations and support our regional economy as laid out in the locally designed CNY Rising plan."
GENIUS NY is funded by Empire State Development in a model similar to Western New York's highly successful 43North program, 76West in the Southern Tier, and the Luminate NY accelerator in the Finger Lakes region which supports efforts to grow the optics, photonics and imaging industries. The program, which is administered by The Tech Garden and CenterStateCEO in Syracuse, also offers company stipends, housing, resources, programming and networking opportunities. To learn more about GENIUS NY, click here.
The GENIUS NY teams business plans and pitches were judged by Colonel Anthony Basile, Vice President Operations, the NUAIR Alliance; Somak Chattopadhyay, Investor and Managing Partner for Armory Square Ventures; Jim Fayle, Regional Director, Empire State Development Corporation; Craig Marcinkowski, Vice President, Strategy and Corporate Development at SRC/Gryphon Sensors; David M. Montanaro, President and Founder of Strategic Advisory Associates; NoaSimons, Executive Director at Upstate Capital Association of NY; Marc Viggiano, President and CEO at Niteopark LLC.
Last year's GENIUS NY 's Round 1 winner, Automodality, has successfully launched its Perceptive Navigation software, which turns small drones into highly precise automated inspection agents. AutoModality's Automated Drone Warehouse Inspection Solution (ADWIS) takes stock of inventory 50 percent faster than manual inspection and avoids putting humans in harm's way. Cell tower and vineyard owners are among those also interested in the automated technology.
In addition to the GENIUS NY competition, New York State is focused on making major investments in the unmanned aircraft systems industry in Central New York. In 2016, Empire State Development invested $30 million in the 50-mile drone test corridor between Syracuse and Rome in the form of a CNY Rising Upstate Revitalization Initiative grant (URI). Last September, Governor Cuomo announced a groundbreaking agreement between NASA and the Northeast UAS Airspace Integration Research Alliance to grow the drone industry in Central New York and the Mohawk Valley. The agreement formalizes a partnership in support of two elements of the State's unmanned aerial systems strategy: the launch of the world's first 50-mile Unmanned Traffic Management Corridor and creation of NUSTAR, the most comprehensive UAS test facility in the nation.
New York State has also made a related $5 million URI investment in Gryphon Sensors, a company based in Central New York that has developed a state-of-the-art mobile Unmanned Traffic Management system called Mobile Skylight, which provides three-dimensional detection of low-flying, small, UAS at a distance of out to 10 kilometers. The unit is a complete mobile command center featuring 4x4 off-road capability that can be taken anywhere without a commercial driver's license and is for rapid deployment for a wide range of applications, including stadium, special event security, first responder and search and rescue operations as well as infrastructure and utility inspection.
In 2015, as part of the round four Consolidated Funding Application process, the State invested $4 million to install state-of-the-art surveillance and airport surface radar equipment at Griffiss Airport to support the burgeoning UAS industry in the region.
Accelerating CNY Rising
Today's announcement complements "CNY Rising," the region's comprehensive blueprint to generate robust economic growth and community development. The State has already invested more than $4.7 billion in the region since 2012 to lay the groundwork for the plan - capitalizing on global market opportunities, strengthening entrepreneurship and creating an inclusive economy. Today, unemployment is down to the lowest levels since before the Great Recession; personal and corporate income taxes are down; and businesses are choosing places like Syracuse, Oswego and Auburn as a destination to grow and invest in.
Now, the region is accelerating Central NY Rising with a $500 million State investment through the Upstate Revitalization Initiative, announced by Governor Cuomo in December 2015. The State's $500 million investment will incentivize private business to invest well over $2.5 billion - and the region's plan, as submitted, projects up to 5,900 new jobs. More information is available here.