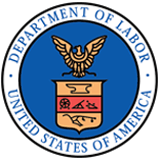 U.S. DEPARTMENT OF LABOR PROPOSES PENALTIES FOR WATERLOO, NEW YORK, DAIRY PRODUCER FOR FAILING TO CORRECT HAZARDS
The U.S. Department of Labor's Occupational Safety and Health Administration (OSHA) has cited Summit Milk Products LLC, based in Waterloo, for ongoing failure to protect employees against burns at its facility. The cheese and dairy products manufacturer faces a total of $143,954 in proposed penalties for uncorrected and new hazards.
OSHA inspected the facility in September 2017, after Summit Milk Products LLC failed to inform the Department about how it corrected violations identified during a January 2017 inspection that was initiated after employees were seriously burned from heated milk in excess of 150 degrees. The Agency issued citations for failing to provide adequate personal protective equipment, and not recording injuries in the OSHA 300 log.
"Workplace injuries are preventable if employers provide appropriate safety equipment and required training," said Christopher Adams, OSHA Syracuse Area Office Director. "Despite being cited three times in the past 14 months for similar hazards, this employer disregarded safety requirements and their employees were severely burned."
The company has 15 business days from receipt of its citations and penalties to comply, request an informal conference with OSHA's area director, or contest the findings before the independent Occupational Safety and Health Review Commission.
Under the Occupational Safety and Health Act of 1970, employers are responsible for providing safe and healthful workplaces for their employees. OSHA's role is to ensure these conditions for America's working men and women by setting and enforcing standards, and providing training, education and assistance. For more information, visit http://www.osha.gov.