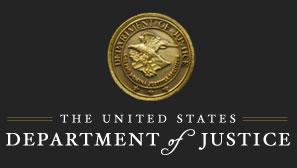 Missouri Man Pleads Guilty to Hate Crimes for Making Threats Against Augusta Mosque
On March 26, 2018, Preston Q. Howard,49, of Wright City, Missouri, entered a guilty plea before Chief United States District Court Judge J. Randal Hall, to three charges of Obstruction of Persons in the Free Exercise of Religious Beliefs, in violation of 18 U.S.C. § 247(a)(2). He faces up to 20 years in prison without the possibility of parole for each offense, and is subject to a sentencing enhancement because he chose his victims based on their religion, classifying his actions as hate crimes.
According to information presented at the March 26 hearing, between June 22, 2017 and August 8, 2017, Howard made numerous telephone calls to the Islamic Society of Augusta, during which he threatened to "kill," "bomb," "shoot," "behead," "slaughter," "execute," "light on fire," and "murder" members of the mosque, to "hunt down" and "zone in" on Muslims, and to "blow up the mosque." At the hearing, Howard admitted committing these acts and obstructing or attempting to obstruct the mosque members' free exercise of their religious beliefs. Howardremains in federal custody pending his sentencing hearing, which has not yet been scheduled.
"All people, regardless of where they worship or which religion they belong to, are entitled to live free from the threat of violence and discrimination," said Acting Assistant Attorney General John Gore of the Civil Rights Division. "Howard's threatening and hateful calls were criminal and unlawful. The Department of Justice will continue to hold anyone who commits hate crimes accountable under the law."
"Those who perpetrate hate crimes by making abhorrent and venomous threats against members of our community in violation of federal law will be held accountable! We continue to work with our law enforcement partners to identify and bring to justice those who terrorize our citizens," said U.S. Attorney Bobby L. Christine for the Southern District of Georgia
"Not only did this defendant violate the mosque members' right to exercise their religious beliefs, his threats caused them to live in fear for their safety and lives," said David J. LeValley, Special Agent in Charge of FBI Atlanta. "At the FBI, we swear an oath to protect our citizens and uphold the Constitution, and violating the right to practice one's faith, will never be tolerated."
The FBI Atlanta Field Division investigated the case. Assistant United States Attorney Nancy Greenwood is prosecuting the case on behalf of the United States. For any questions, please contact the United States Attorney's Office at (912) 652-4422.