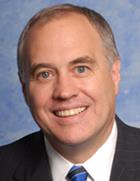 NY State Comptroller DiNapoli Statement on Facebook CEO Mark Zuckerberg's Congressional Testimony
New York State Comptroller Thomas P. DiNapoli, trustee of the New York Common Retirement Fund (the Fund), released the following statement in regarding Facebook CEO Mark Zuckerberg's Senate testimony. The Fund holds shares in Facebook valued at more than $1 billion.

"Facebook needs to demonstrate to its customers and its investors that it is taking steps to uphold its terms of service. It needs to show that it has the ability to protect users' privacy and prevent the proliferation of sexual harassment, hate speech and fake news from its platform. The company has already suffered a drop in value and severe reputational damage and failure to address these concerns will only further jeopardize the company's reputation and financial well-being. Mr. Zuckerberg and Facebook's board have an opportunity to show that the company is working to prevent violations of its content and terms of service."

Background
DiNapoli and the Fund have filed a shareholder proposal asking Facebook's board of directors to explain how it enforces its terms of service to prevent election interference, fake news, hate speech, sexual harassment and violence from being posted to its platform. The proposal will be subject to a shareholders' vote at Facebook's upcoming annual investors meeting. The full text of the proposal is available here http://osc.state.ny.us/press/docs/facebook-shareholder-proposal.pdf.

About the New York State Common Retirement Fund
The New York State Common Retirement Fund is the third largest public pension fund in the United States, with an estimated $209.1 billion in assets under management as of Dec. 31, 2017. The Fund holds and invests the assets of the New York State and Local Retirement System on behalf of more than one million state and local government employees and retirees and their beneficiaries. The Fund has a diversified portfolio of public and private equities, fixed income, real estate and alternative instruments.