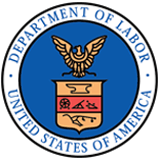 U.S. DEPARTMENT OF LABOR PROVIDES TOOLS TO ENSURE AMERICAN WORKERS ARE PROTECTED AND EMPLOYERS ARE EQUIPPED TO COMPLY WITH WAGE LAWS
The U.S. Department of Labor's Wage and Hour Division has developed a series of helpful instructional videos that provide valuable assistance to employers and further ensure compliance with the Fair Labor Standards Act (FLSA) to the benefit of the American workforce.
As part of the Wage and Hour Division's ongoing commitment to protect working Americans, the Division will help employers understand their legal obligations under the FLSA by launching a new series of brief, plain-language videos that explain employer responsibilities under the FLSA. The videos eliminate legalese and provide a valuable resource for employers who simply want to understand what the law requires.
The Division consulted with a variety of stakeholders during the production of the FLSA tutorials, and much of their feedback was incorporated to ensure the videos are user-friendly, straightforward, and in a language and format that is engaging and easy to understand.
"To help employees receive their compensation and help employers comply with the law, we are modernizing the tools we offer to help them along the path," said Acting Wage and Hour Division Administrator Bryan Jarrett.
Please visit the webpage to check out the videos, along with many other compliance assistance tools that are offered.
For more information about the FLSA and other laws enforced by the Division, contact its toll-free helpline at 866-4US-WAGE (487-9243). Information is also available at http://www.dol.gov/whd; the site includes a search tool to learn whether you may be owed back wages collected by the Division.