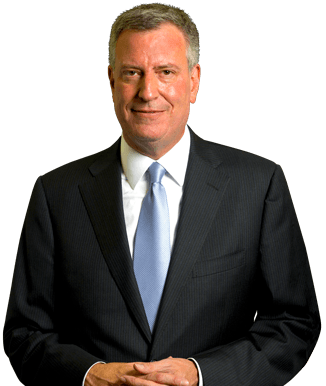 Mayor de Blasio Signs Legislation Extending Rent Stabilization Laws
The law affirms NYC is in a housing emergency, extends rent stabilization to 2021
Mayor de Blasio recently signed legislation that affirms New York City remains in a housing emergency and extends rent regulation laws for three years, through April 1, 2021. The City law is based on the 2017 Housing and Vacancy Survey, which shows a 3.63% vacancy rate.
A vacancy rate below 5% allows the State rent regulation laws to continue to be effective in New York City. Conducted roughly every three years since 1965, the survey is used to measure the rental vacancy rate and housing stock for the five boroughs of New York City.
As rent regulation comes up for renewal in Albany next year, the de Blasio administration will fight for vital reforms to retain the stock of rent stabilized apartments, ensure current tenants are secure in their homes, and protect the benefits of rent stabilization for future tenants. Those reforms include:
End High-Rent Vacancy Decontrol: The City is calling for the elimination of vacancy decontrol. Currently, a vacant apartment with a rent of $2,733.75 per month may be deregulated.
End the Vacancy Allowance: The City is calling for the elimination of the 20 percent increase in monthly rent when tenants vacate an apartment. This allowance has created strong incentives for bad actors to pressure tenants out of their homes in the hopes of faster-rising rents.
Limit Individual Apartment Improvement (IAI) and Major Capital Improvement (MCI) Increases: The City is calling for limits on how landlords can use permanent rent increases for building-wide or individual apartments. These increases are utilized as a mechanism for driving up legal rents to reach the threshold for rent deregulation.
"Reforming our State's rent laws is a top priority. As we continue to invest to produce historic levels of affordable apartments housing, we must also protect New York tenants from illegal harassment by landlords looking to push them out to charge higher, but illegal, rent. The status quo is unacceptable," Mayor de Blasio said.
"The latest HVS data confirm that New York City continues to face an affordability crisis driven by rising rents. That is why this administration expanded and accelerated the housing plan to secure 300,000 affordable homes by 2026, and why we are now extending the rent regulation laws in New York City that are so critical to protecting our residents. I thank the Mayor and the City Council for their leadership in fighting for stronger rent laws to shield tenants from harassment and displacement and safeguard the stock of low-cost housing necessary to preserve the affordability of neighborhoods," said HPD Commissioner Maria Torres-Springer.
"Rent regulation is the most critical tool we have for maintaining affordable housing in New York City. Today, we are taking the first step by renewing the finding that we are still in a housing crisis, so the State can extend rent regulation for another three years. This year's Housing Vacancy Survey results are staggering and show that it is necessary for the City to extend rent regulation, and we will continue to work on legislation that protects tenants and we will continue to increase opportunities to access affordable housing. I thank Housing and Buildings Committee Chair Robert Cornegy for his support on this crucial legislation," said Speaker Corey Johnson.
"The NYCHVS data demonstrates a clear need for the continuation of rent regulation here in New York City," said Council Member Robert E. Cornegy, Jr., Chair of the Council Committee on Housing and Buildings. "As Chair of the Council's Committee on Housing and Buildings, I am happy to be here to see Int. 600 signed by Mayor de Blasio, which will extend rent regulation here in New York City. This will ensure the policies we have implemented over the past four years continue to have a positive impact on the city's housing stock and will help us to further additional policies aimed at addressing the housing shortage facing the seniors and families who call this city home."