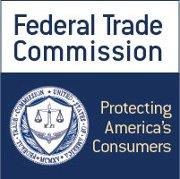 Nectar Brand LLC Agrees to Settle FTC Charges that Company's Claims about Chinese-Made Mattresses Being 'Assembled in USA' Are False
A California-based company has agreed to stop making false claims that its Chinese-made mattresses are assembled in the United States, under a settlement with the Federal Trade Commission.
According to the FTC's complaint, Nectar Brand LLC claimed in promotional materials that its mattresses were "Designed and Assembled in USA," but in fact the mattresses are wholly imported from China, with no assembly taking place in the United States.
The company, also doing business as Nectar Sleep; DreamCloud, LLC; and DreamCloud Brand LLC, markets its products online at the company website, nectarsleep.com.
Under the terms of the proposed order, Nectar is prohibited from making unqualified U.S.-origin claims for mattresses or other products or services unless it can show that the products' final assembly or processing – and all significant processing – take place in the United States and that all or virtually all ingredients or components of the product are made and sourced in the United States.
Under the order, any qualified U.S.-origin claim must include a clear and conspicuous disclosure about the extent to which the product contains foreign parts, ingredients, and/or processing. To claim that a product is assembled in the United States, Nectar must ensure that the product is last substantially transformed in the United States, its principal assembly takes place in the United States, and United States assembly operations are substantial.
The order also prohibits Nectar, its officers, and any other company representatives from making untrue, misleading, or unsubstantiated country-of-origin claims in their marketing materials about any product or service.
The FTC's Enforcement Policy Statement on U.S. Origin Claims provides further guidance on the Made in USA standard.
Further details about the consent agreement are set forth in the analysis to aid public comment for this matter.
The Commission vote to issue the complaint and accept the proposed consent order was 2-0. The FTC will publish the consent agreement package in the Federal Register shortly. The agreement will be subject to public comment for 30 days, beginning today and continuing through April 12, 2018, after which the Commission will decide whether to make the proposed consent order final. Comments can be filed electronically or in paper form by following the instructions in the "Supplementary Information" section of the Federal Register notice.
NOTE: The Commission issues an administrative complaint when it has "reason to believe" that the law has been or is being violated, and it appears to the Commission that a proceeding is in the public interest. When the Commission issues a consent order on a final basis, it carries the force of law with respect to future actions. Each violation of such an order may result in a civil penalty of up to $40,654.