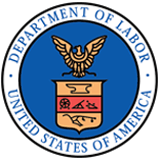 U.S. DEPARTMENT OF LABOR RECOGNIZES BAE SYSTEMS FOR EXCELLENCE IN WORKPLACE SAFETY AT NORFOLK REPAIR FACILITY
The U.S. Department of Labor's Occupational Safety and Health Administration (OSHA) has certified BAE Systems Norfolk Ship Repair facility as a Star worksite, the highest level of recognition in the Agency's Voluntary Protection Programs (VPP) for workplace safety and health excellence.
BAE Systems Norfolk Ship Repair is a full-service facility with more than 1,000 employees whose primary customer is the U.S. Navy. The Norfolk facility's injury and illness rate was 60 percent below the national average and their rate of incidents resulting in lost work days was 56 percent under the industry average.
"BAE Systems has demonstrated a commitment to employees at its Norfolk repair facility by maintaining a comprehensive and effective workplace safety and health management system," said Michael Rivera, Acting OSHA Regional Administrator.
VPP recognizes employers and workers in private industry and federal agencies that have implemented effective safety and health management systems, and maintain injury and illness rates below national Bureau of Labor Statistics averages for their respective industries. VPP recognition represents management, labor, and OSHA working cooperatively and proactively to prevent fatalities, injuries and illnesses through hazard prevention and control, worksite analysis, training, management commitment, and worker involvement.
Under the Occupational Safety and Health Act of 1970, employers are responsible for providing safe and healthful workplaces for their employees. OSHA's role is to ensure these conditions for America's working men and women by setting and enforcing standards, and providing training, education and assistance. For more information, visit http://www.osha.gov.