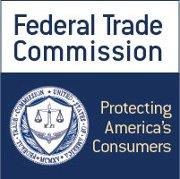 FTC Sending Refund Checks Totaling More Than $355,000 to Consumers Who Bought CogniPrin 'Memory Improvement' Supplement
Case brought jointly by FTC and Maine Attorney General
The Federal Trade Commission is mailing 2,116 refund checks totaling more than $355,000 to people who bought CogniPrin, a deceptively marketed 'memory improvement' supplement. The average check amount is $168.08, and represents full refunds.
In February 2017, the FTC and the Maine Attorney General charged XXL Impressions LLC, Jeffrey R. Powlowsky, J2 Response LLP, Justin Bumann, Justin Steinle, Synergixx, LLC, Charlie Fusco, Ronald Jahner, and Brazos Minshew with making false and misleading claims regarding CogniPrin's effectiveness. The complaint also alleged the defendants failed to disclose that Jahner, who was presented as an objective medical expert, was paid a percentage of the money from CogniPrin sales.
The court order settling the charges barred the defendants from the illegal conduct alleged in the complaint and required them to pay money to the FTC to provide refunds to deceived consumers. While the defendants sold multiple dietary supplements, this mailing is only to people who bought CogniPrin.
Rust Consulting, Inc., the refund administrator for this matter, will begin mailing checks today. Consumers should receive their refund checks this month, and they must be cashed within 60 days (by June 1, 2018) or they will become void. The FTC never requires consumers to pay money or provide information to cash refund checks. Consumers who have questions about the mailing should call 1-800-598-3025.
FTC law enforcement actions led to more than $6.4 billion in refunds for consumers in a one-year period between July 2016 and June 2017. For more information about the FTC's refund program, including its Annual Report, visit www.ftc.gov/refunds.