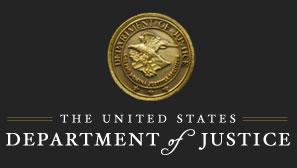 Michigan Home Health Agency Assistant Director of Nursing Sentenced to Three Years in Prison for Role in $1.6 Million Health Care Fraud Scheme
The assistant director of nursing of a Michigan home health agency was sentenced to 36 months in prison for his role in a scheme involving approximately $1.6 million in fraudulent Medicare claims for home health services that were procured through the payment of kickbacks, and that were medically unnecessary and not provided.
Acting Assistant Attorney General John P. Cronan of the Justice Department's Criminal Division, U.S. Attorney Matthew J. Schneider of the Eastern District of Michigan, Special Agent in Charge Timothy R. Slater of the FBI's Detroit Field Office and Special Agent in Charge Lamont Pugh III of the U.S. Department of Health and Human Services Office of Inspector General's (HHS-OIG) Chicago Regional Office made the announcement.
Juan Yrorita, 63, of Sterling Heights, Michigan, was sentenced by U.S. District Judge Gershwin A. Drain of the Eastern District of Michigan. Judge Drain also ordered Yrorita to pay $1,524,951.88 in restitution, jointly and severally with his co-conspirators, and to forfeit $49,823.41. After four days of trial, Yrorita pleaded guilty on Nov. 29, 2017 to one count of conspiracy to commit health care fraud and wire fraud.
As part of his guilty plea, Yrorita admitted that his co-conspirators at Anointed Care Services (Anointed), a Detroit-area home health agency, paid kickbacks to recruit Medicare beneficiaries. Yrorita further admitted that as Anointed's assistant director of nursing, he falsified medical records to support Anointed's fraudulent claims to Medicare for services that were medically unnecessary and never provided.
According to the evidence at trial, Anointed submitted approximately $1.6 million in false and fraudulent claims to Medicare.
Yrorita was charged along with Editha Manzano, 70, of Troy, Michigan; Liberty Jaramillo, 67, also of Troy; Roberto Quizon, M.D., 71, of Bloomfield Hills, Michigan; and Victoria Gallardo-Navarra, M.D., 74, also of Bloomfield Hills, in an indictment returned on Sept. 1, 2016. Jaramillo and Quizon pleaded guilty and are pending sentencing. Gallardo-Navarra was acquitted, and Manzano was convicted after trial and is pending sentencing.
The FBI and HHS-OIG investigated the case, which was brought as part of the Medicare Fraud Strike Force under the supervision of the Criminal Division's Fraud Section and the U.S. Attorney's Office for the Eastern District of Michigan. Fraud Section Trial Attorneys Jacob Foster and Rebecca Szucs prosecuted the case.
The Fraud Section leads the Medicare Fraud Strike Force, which is part of a joint initiative between the Department of Justice and HHS to focus their efforts to prevent and deter fraud and enforce current anti-fraud laws around the country. The Medicare Fraud Strike Force operates in nine locations nationwide. Since its inception in March 2007, the Medicare Fraud Strike Force has charged over 3,500 defendants who collectively have falsely billed the Medicare program for over $12.5 billion.