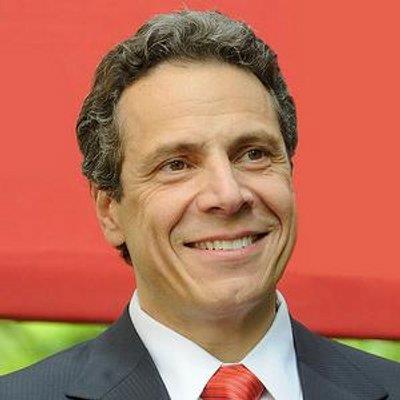 Governor Cuomo Announces $11.5 Million Awarded to Mohawk Valley Municipalities in Round 5 of Restore New York Communities Initiative
Six Projects Receive Funding to Generate Economic Opportunities by Removing Blight and Revitalizing Neighborhoods
Nearly $81 Million Awarded to 71 Projects Statewide
Governor Andrew M. Cuomo recently announced that $11.5 million has been awarded to six Mohawk Valley municipalities through Round 5 of the Restore New York Communities Initiative. Restore New York supports municipal revitalization efforts by awarding funding for projects that will reinvigorate downtowns and generate new economic opportunity in communities from Western New York to Long Island. Nearly $81 million was awarded to 71 municipalities statewide.
"Downtown communities are vital to keeping our economies thriving and to attracting businesses and families to put down their roots in New York," Governor Cuomo said. "The Restore New York Communities Initiative recognizes communities teeming with potential and invests in their transformation and their future, and turns them into neighborhoods New Yorkers are proud to call home."
"Traveling across the State, I see the many buildings in communities that have great possibilities to be restored with the charm they once had," said Lieutenant Governor Kathy Hochul. "With this Restore New York funding, we're committed to ensuring that our localities have the resources they need to pursue new development projects and transform abandoned properties. The Restore New York initiative continues to work with local leaders and stakeholders to unleash the full potential of economic development opportunities across the State."
Round 5 of the Restore New York Communities Initiative was enacted in the FY 2017 State Budget, and Empire State Development was designated to implement the program. Cities, towns and villages were all eligible to apply for support for projects that include demolition, deconstruction, rehabilitation or reconstruction of vacant, abandoned, condemned and surplus properties. Projects located in economically distressed communities were emphasized and encouraged.
ESD President, CEO & Commissioner Howard Zemsky said, "Restore New York partners with municipalities to back projects that can have a transformative impact on neighborhoods and downtowns throughout the state. With our support, cities and towns are tearing down vacant, blighted buildings and rehabilitating outdated structures to help revitalize their community and generate new economic opportunities."
Mohawk Valley Projects
Village of Canajoharie - $6,000,000 - The only project in New York State to receive a "special project" designation, this award will allow for the demolition of abandoned and condemned warehouse space at the former Beech-Nut facility, that sits on a 26-acre parcel of land, creating a 15-acre shovel-ready site.
City of Utica - $2,000,000 -Asbestos abatement, along with roof and exterior cladding replacement of the former GE facility at 1900 Bleecker Street.
City of Johnstown - $1,000,000 - Renovations, including a new roof, electrical, windows, HVAC and interior finishes, to the former Diana Knitting Mill, which has stood vacant for 17 years. Plans include the creation of a mixed-use facility.
City of Rome - $1,000,000 - Remediation of contamination and the demolition of the former Rome Cable manufacturing facility in downtown Rome. This project will deliver a clean 40-acre development site for future investment.
City of Gloversville - $750,000 - Renovations to the former City National building, making it suitable for prospective businesses and apartments, as well as encouraging job growth in downtown Gloversville.
City of Oneonta - $750,000 - The restoration of the old Stevens Hardware building on Main Street in the heart of downtown Oneonta. The building will be redeveloped and once again serve as an active contributor to the Oneonta Downtown Commercial Historic District.
A complete list of projects can be found here.
Senator Joe Griffo said, "I am pleased to have supported and advocated for the local community projects that were submitted for funding under Restore NY, which has helped to rejuvenate and revitalize local municipalities for a number of years. This funding will help to eliminate blight, rehabilitate neighborhoods and former industrial sites and will foster future growth in communities in the Mohawk Valley and North Country, as well as throughout the state."
Senator James Seward said, "Our local communities are taking key steps to rebuild historic buildings, rejuvenate downtown districts, and enhance economic growth. This latest round of Restore New York grants will stimulate those ongoing efforts. The projects receiving funding in my senate district in Cortland, Homer, Sherburne, and Oneonta are significant on their own, but they will also attract additional investments and development that will lead to lasting success."
Assemblymember Anthony Brindisi said, "I want to thank Governor Cuomo for his commitment to helping leaders and residents of communities in the Mohawk Valley continue to redevelop and grow their economies. Our region is moving forward, and RESTORE NY is a win-win, giving us the tools to create new jobs, and clean up blighted areas businesses will soon be utilizing."
Assemblymember Bill Magee said, "These investments will help to alleviate shortages of safe, affordable housing in our upstate urban areas like Oneida and Oneonta. Refurbishing and transforming the city streetscapes is likely to promote increased shopping and business, helping to improve commerce so that these downtown areas can move forward and thrive."
Assemblymember Angelo Santabarbara said, "The Restore New York Initiative continues to support our ongoing efforts to lead community development and neighborhood revitalization. Here in the Mohawk Valley, I know we have strong partnerships that are committed to smart growth. Identifying vacant and abandoned properties, and turning them into assets that reinvest in upstate communities is critically important to our success."