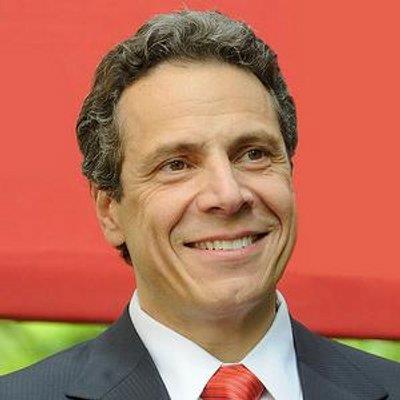 Governor Cuomo Announces $500,000 in Funding to Study Ice Jams and Flooding on Mohawk River
Study Will Develop New Strategies to Mitigate Future Floods and Ice Jams on the Mohawk River
DEC Releases Draft "Whole River" Five-Year Action Agenda to Improve Water Quality and Resiliency of Mohawk River Watershed and Progress Report on Completed Initiatives
Lessons Learned from Studying Mohawk River Will Be Applied to Waterways Across the State
Governor Andrew M. Cuomo recently directed the New York State Department of Environmental Conservation to undertake a $500,000 flooding and ice jam study of the main-stem Mohawk River corridor. The study will analyze storm and ice-jam flood mitigation needs in high-risk areas and include recommendations to mitigate future flood and ice jam hazards on the Mohawk River and other waterbodies across New York. In addition, DEC released a draft "whole river" five-year action agenda to drive further improvements to the water quality, ecology, and overall flood resiliency of the Mohawk River Watershed, along with a detailed progress report on the numerous collaborative initiatives implemented to date.
"As severe weather becomes the new normal, it is critical that all levels of government coordinate effectively and advance projects that enhance the resiliency of our infrastructure and support our aggressive efforts to improve water quality,"Governor Cuomo said. "This study, in addition to the state's continuing work in the Mohawk River Basin, will provide us with the science we need to inform recommendations to mitigate future flooding events and target our investments to protect the communities, ecology, and businesses of the region."
The study will guide the direction of the state's flood response efforts, hazard mitigation plans, flood mitigation projects, and include the evaluation of information about recent and historic flooding events, identification of critical areas subject to flood risk and ice-jam occurrence, and a comprehensive hydraulic assessment and development of flood and ice-jam hazard mitigation alternatives for each high-risk area within the main-stem Mohawk River corridor. DEC's Mohawk River Basin Program will be responsible for completing the study in cooperation with expert consultants.
The Mohawk River Watershed, like other areas of the state, has been increasingly impacted by the effects of climate change. The river has experienced extreme weather that is increasing the severity and frequency of flooding, including the destructive flooding caused by Hurricane Irene and Tropical Storm Lee in 2011, and in 2013, when a severe precipitation event and subsequent flooding in Herkimer, Oneida, and Montgomery counties. In addition, the Mohawk River Watershed has been burdened with ice jams and resulting winter flooding in 2018.
The study announcement was complemented by the release of DEC's draft Mohawk River Basin Action Agenda (2018-2022) and the Mighty Waters Report on Progress, a summary of work completed under DEC's 2012-2016 Action Agenda for the river. The 2018-2022 Action Agenda is a five-year plan for implementing the shared vision of a swimmable, fishable, and resilient Mohawk River watershed.
The Mohawk River Basin Action Agenda (2018-2022) will help guide conservation work in the watershed over the next five years. Implementation of the action agenda is administered through DEC's Mohawk River Basin Program and its collaborating partners. The Mohawk River watershed is an ideal area for advancing New York State's ecosystem-based management goals by integrating environmental sustainability with components of smart and sustainable economic growth and development.
Department of Environmental Conservation Commissioner Basil Seggos said, "The Mohawk River study announced today and the action agenda will help advance critical projects to preserve and protect the health of the river and its watershed. Governor Cuomo has made significant investments to safeguard water quality, improve community resiliency, enhance aquatic habitat, and create new and expanded recreation access for people of all abilities. By collaborating with partners from all sectors, the draft Mohawk River Basin Action Agenda will build on past efforts and investments to bolster restoration of this watershed to benefit the communities of the Mohawk Valley."
Division of Homeland Security and Emergency Services Commissioner Roger L. Parrino Sr. said, "The new normal in severe weather calls for new solutions to help mitigate future floods and ice jams. I applaud the Governor's directive to study potential flood and ice jam hazard mitigation solutions that could help prevent future flooding along densely populated areas of the Mohawk River."
New York State Canal Corporation Director Brian U. Stratton said, "The eastern section of the Erie Canal is on the Mohawk River, so this study will be of particular interest to boaters, homeowners and business interests along the Canal corridor. We will fully support any measures recommended by this study to make the Erie Canal navigation channel along the Mohawk River basin more resilient to storms and ice jams."
The draft action agenda will be available for public review and comment through May 18, 2018. Comments and suggestions received will be incorporated into the draft and presented to the Mohawk River Basin Program's Steering Committee in late spring 2018. Public meetings are planned for the following dates and locations:
6:00 - 7:30 p.m., on April 17, 2018, at the Utica Public Library, Library Gallery, 303 Genesee Street, Utica, NY
6:00 - 7:30 p.m., on April 24, 2018, at the Peebles Island Visitor's Center, 1 Delaware Avenue, North, Cohoes, NY
The draft Mohawk River Basin Action Agenda (2018-2022) and the Mighty Waters Report on Progress are available here. Comments and suggestions on the Mohawk River Basin Action Agenda (2018-2022) can be submitted to: Katherine Czajkowski, Mohawk Watershed Coordinator, NYSDEC - Mohawk River Basin Program, 625 Broadway, Albany, NY 12233-3502, or via email to: mrbp@dec.ny.gov.