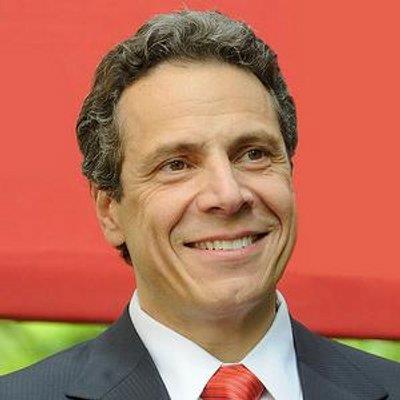 Governor Cuomo Announces More Than $11 Million Awarded to Finger Lakes Municipalities in Round 5 of Restore New York Communities Initiative
10 Projects Receive Funding to Generate Economic Opportunities by Removing Blight and Revitalizing Neighborhoods
Nearly $81 Million Awarded to 71 Projects Statewide
Announcement Complements "Finger Lakes Forward" - The Region's Comprehensive Strategy to Revitalize Communities and Grow the Economy
Governor Andrew M. Cuomo recently announced that $11.2 million has been awarded to ten Finger Lakes municipalities through Round 5 of the Restore New York Communities Initiative. Restore New York supports municipal revitalization efforts by awarding funding for projects that will reinvigorate downtowns and generate new economic opportunity in communities from Western New York to Long Island. Nearly $81 million was awarded to 71 municipalities statewide.
"Downtown communities are vital to keeping our economies thriving and to attracting businesses and families to put down their roots in New York," Governor Cuomo said. "The Restore New York Communities Initiative recognizes communities teeming with potential and invests in their transformation and their future, and turns them into neighborhoods New Yorkers are proud to call home."
"Traveling across the State, I see the many buildings in communities that have great possibilities to be restored with the charm they once had,"said Lieutenant Governor Kathy Hochul. "With this Restore New York funding, we're committed to ensuring that our localities have the resources they need to pursue new development projects and transform abandoned properties. The Restore New York initiative continues to work with local leaders and stakeholders to unleash the full potential of economic development opportunities across the State."
Round 5 of the Restore New York Communities Initiative was enacted in the FY 2017 State Budget, and Empire State Development was designated to implement the program. Cities, towns and villages were all eligible to apply for support for projects that include demolition, deconstruction, rehabilitation or reconstruction of vacant, abandoned, condemned and surplus properties. Projects located in economically distressed communities were emphasized and encouraged.
ESD President, CEO & Commissioner Howard Zemsky said, "Restore New York partners with municipalities to back projects that can have a transformative impact on neighborhoods and downtowns throughout the state. With our support, cities and towns are tearing down vacant, blighted buildings and rehabilitating outdated structures to help revitalize their community and generate new economic opportunities."
Finger Lakes Projects
City of Rochester - $5,000,000 - The rehabilitation of eight vacant privately-owned properties, located in Center City on State Street and East Main Street. The plan includes interior and exterior building restoration and, when completed, approximately 145 new housing units will be created and approximately 64,572 square feet of commercial space will be renovated
City of Canandaigua - $1,000,000 - Rehabilitation of the abandoned former Labelon manufacturing facility at 10 Chapin Street into a mixed-use development with 52 residential units.
Village of Holley - $1,000,000 - The restoration and conversion of the former Holley High School at 1 Wright Street into Holley Gardens: a mixed residential/commercial facility to provide seniors with new, safe housing featuring senior focused amenities and updated, accessible office/meeting space for the community.
Town of Irondequoit - $1,000,000 - The redevelopment of a former mall, the largest vacant property in Monroe County with nearly one million square feet of former retail space, into SkyView on the Ridge, a mixed-use multi-tenant space that will include office space, a community center, fitness facility and shared common area for tenants and customers.
Village of Warsaw - $1,000,000 - The demolition of a former nursing home on North Main Street. Once the building is demolished, it will be combined with a neighboring parcel to create a two-story hotel.
Village of Geneseo - $700,000 - The conversion of the former Livingston County Home into a multi-tenant commercial building.
Village of Penn Yan - $500,000 - The rehabilitation of two buildings: the first will renovate the vacant top two floors of a multi-use building into market rate housing. The second building will be renovated into a mixed-use facility.
Village of Webster - $500,000 - The rehabilitation of 22-42 East Main Street to create commercial and residential properties along a contiguous stretch of six storefronts.
Village of Avon - $400,000 - Renovation of the Park Theater into mixed-use facility, including a community theater.
Village of Newark - $100,000 - The rehabilitation and adaptive reuse of the former St. Michael's Parish Elementary School into 28 affordable apartments for seniors age 62 and over.
A complete list of projects can be found here.
Senator Patrick M. Gallivan said, "Restore New York's investment in rehabilitating these neighborhood properties and returning them to viability will further support overall community development. Revitalizing these blighted and vacant buildings will boost community pride and encourage new private sector investment in these towns and villages and throughout the Finger Lakes Region."
Senator Tom O'Mara said, "Restore NY is an important building block for the restoration and revitalization of quality communities throughout the Finger Lakes region and statewide. It's proven to be a useful tool to spark local economic development, create local jobs and energize community pride."
Senator Joe Robach said, "Today's announcement that the Finger Lakes region is receiving $11.2 million to support Restore NY projects is good news for the future of our region. As a state, it is critically important that we continue to support projects and measures that work to revitalize neighborhoods and encourage greater community and economic development."
Accelerating Finger Lakes Forward
Today's announcement complements "Finger Lakes Forward," the region's comprehensive blueprint to generate robust economic growth and community development. The State has already invested more than $5.2 billion in the region since 2012 to lay the groundwork for the plan - investing in key industries including photonics, agriculture and food production, and advanced manufacturing. Today, unemployment is down to the lowest levels since before the Great Recession; personal and corporate income taxes are down; and businesses are choosing places like Rochester, Batavia and Canandaigua as a destination to grow and invest in.
Now, the region is accelerating Finger Lakes Forward with a $500 million State investment through the Upstate Revitalization Initiative, announced by Governor Cuomo in December 2015. The State's $500 million investment will incentivize private business to invest well over $2.5 billion - and the region's plan, as submitted, projects up to 8,200 new jobs. More information is available here.