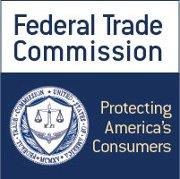 FTC Approves Final Order Imposing Conditions on 7-Eleven's Acquisition of Nearly 1,100 Retail Fuel Outlets from Competitor Sunoco
Following a public comment period, the Federal Trade Commission has approved a final order settling charges that the proposed $3.3 billion acquisition of 1,100 Sunoco retail fuel outlets by the Tokyo-based parent company of 7-Eleven would violate antitrust law.
According to the complaint, the acquisition as proposed by Seven & i Holdings Co. would harm competition in 76 local markets across 20 metropolitan statistical areas.
Under the terms of the final order, 7-Eleven is required to sell 26 retail fuel outlets that it owns to Sunoco, and Sunoco is required to retain 33 fuel outlets that 7-Eleven otherwise would have acquired. Sunoco intends to convert the acquired or retained stations from company-operated sites to commission agent sites. Sunoco will have full control over fuel pricing and supply at all of these locations.
The Commission vote approving the final order was 2-0. (FTC File No. 171 0126; the staff contact is Eric Olson, Bureau of Competition, 202-326-2349.)