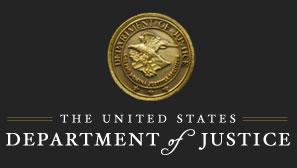 Defendant Charged With Conspiring and Attempting to Provide Material Support to ISIS and Al-Nusrah Front
An indictment was recently unsealed charging Dilshod Khusanov, 31, a citizen of Uzbekistan, with conspiring and attempting to provide material support to the Islamic State of Iraq and al-Sham (ISIS) and al-Nusrah Front, both designated foreign terrorist organizations.
Acting Assistant Attorney General for National Security Dana J. Boente, Acting U.S. Attorney Bridget M. Rohde for the Eastern District of New York, Assistant Director in Charge William F. Sweeney, Jr. of the FBI's New York Field Office, Special Agent in Charge Michael J. Anderson of the FBI's Chicago Field Office and Commissioner James P. O'Neill of the NYPD made the announcement.
As alleged in the indictment and other court filings, Khusanov belonged to a group of likeminded individuals who provided financial support for persons in the U.S. travel to Syria to join ISIS or al-Nusrah Front. Four other members of this support group and two persons who attempted to travel to Syria to join ISIS have been indicted in a separate related case. The investigation began when Abdurasul Juraboev, one of Khusanov's co-conspirators, came to the attention of law enforcement. Juraboev posted on an Uzbek-language website that propagates ISIS's ideology his offer to engage in an act of martyrdom on U.S. soil on behalf of ISIS, such as killing the then President of the U.S. Barack Obama. The investigation subsequently revealed that Juraboev and another co-conspirator, Akhror Saidakhmetov, planned to travel to Turkey and then to Syria for the purpose of waging violent jihad on behalf of ISIS.
Saidakhmetov was arrested on Feb. 25, 2015, at John F. Kennedy International Airport where he was attempting to board a flight to Istanbul, Turkey. Juraboev previously purchased a plane ticket to travel from New York to Istanbul and was scheduled to leave the U.S. in March 2015. Abror Habibov, Dilkhayot Kasimov, Azizjon Rakhmatov and Akmal Zakirov – were charged in the related case with funding Saidakhmetov's efforts to join ISIS. Juraboev pleaded guilty on Aug. 14, 2015, while Saidakhmetov pleaded guilty on January 19 and Abror Habibov on August 29 – all to charges of conspiring to provide material support to ISIS.
As alleged in the indictment and other court filings, Khusanov, a legal permanent resident of the U.S., helped to fund the efforts of Saidakhmetov and others to join ISIS or al-Nusrah Front. In particular, Khusanov and Zakirov discussed providing their own money to cover Saidakhmetov's travel expenses. Khusanov also agreed to raise money from others to fund Saidakhmetov's travel. In the week leading up to Saidakhmetov's scheduled departure, Khusanov transferred money into Zakirov's personal bank account, which funds were intended to facilitate Saidakhmetov's travel to join ISIS. Khusanov and others also provided financial assistance for other persons from the U.S. to join either ISIS or al-Nusrah Front.
If convicted, Khusanov faces a maximum sentence of 30 years in prison. The charges in the superseding indictment are allegations, and the defendant is presumed innocent unless and until proven guilty. The maximum statutory sentence is prescribed by Congress and is provided here for informational purposes. If convicted of any offense, the sentencing of the defendant will be determined by the court after considering the advisory Sentencing Guidelines and other statutory factors.
Assistant U.S. Attorneys Alexander A. Solomon, Douglas M. Pravda, Peter W. Baldwin and David K. Kessler of the Eastern District of New York and Trial Attorney Steven Ward of the Counterterrorism Section of the National Security Division are prosecuting the case, with assistance from Assistant U.S. Attorney Barry Jonas of the Northern District of Illinois.