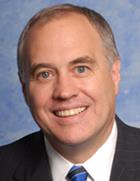 DiNapoli: Finger Lakes Regional Economy Bolstered By Key Industries
The economy of New York's Finger Lakes region has been bolstered by recent growth in the technology, health care, agriculture and tourism industries, according to a report released by New York State Comptroller DiNapoli.
"As the economy of the Finger Lakes transforms, the region will benefit from the expansion in high-tech sectors and the reliance on its agricultural roots," said DiNapoli. "However, retaining skilled workers and tackling persistent pockets of rural and urban poverty remain a challenge. Programs and policies should build upon the area's traditional strengths in high-tech industries, food manufacturing and agriculture.""
"For those of us who live, work, or own a business in the Finger Lakes, this report confirms much of what we already know about our region's strengths and is a testament to the increasing focus that we are seeing throughout the Finger Lakes region. More and more, private sector businesses are investing in key industries like agriculture and food production, wine and beer, and advanced manufacturing – industries that our region's economic engine is dependent on. By helping to support an economic climate that allows private sector businesses to create jobs, to develop areas that are strategically beneficial, and to generate economic growth, I am confident that we will continue to improve and maximize our region's potential," Senator Pamela A. Helming (R,C,I-Canandaigua) said.
"The strength and success of the Finger Lakes economy rests in our landscape, our products and our people," said Assembly Minority Leader Brian M. Kolb (R,C,I-Canandaigua). "I'm proud of the strides we've made growing traditional industries like agriculture and tourism, while embracing emerging sectors such as health care and high-tech manufacturing. As a former business owner I understand how important it is to work toward continuous improvement. The hard work of Finger Lakes residents and businesses has positioned the region for future success through our unmatched natural resources and a steadfast commitment to identifying new, innovative ways to grow our economy."
"The continued recovery of the Finger Lakes economy will require us to build upon the success of our agriculture, tourism and high-tech industries," said Canandaigua Mayor Ellen Polimeni. "My thanks to Comptroller DiNapoli for highlighting the many great things happening in our city and across the Finger Lakes as well as for drawing attention to the challenges we face in the region. As other local officials can attest, our partnerships with the state are vital to the future of our cities and rural communities. Investments in education and infrastructure will spur economic growth that benefits residents across the entire Finger Lakes region."
"We take pride in helping grow our agriculture, tourism, wine and craft beverage industries with assistance from private and New York state funding," said John Berndt, general manager of the New York State Wine and Culinary Center. "We are expanding our industry training focus to help support our regions flourishing culinary arts, winery retail tasting rooms and craft beverage industries needs for talent. Our thanks to Comptroller DiNapoli for visiting our great facility and drawing attention to our efforts to help boost the Finger Lakes economy."
DiNapoli's office examined the nine counties making up the Finger Lakes region – Genesee, Livingston, Monroe, Ontario, Orleans, Seneca, Wayne, Wyoming and Yates. The area is home to more than 1.2 million people, mostly concentrated in the city of Rochester and its suburbs. In the six years since 2010, the region's population has dropped slightly (0.4 percent) compared to 1.8 percent growth statewide.
From 2010 to 2015, the Finger Lakes region saw stronger job growth than most other parts of the state in STEM (Science, Technology, Engineering and Math) employment. The Rochester metro area ranked 22nd nationally for STEM job concentration, with 7.2 percent of total employment in STEM fields.
The economy outside of the Rochester area remains largely agricultural – producing milk, apples, grapes and wine in an area that contains nearly 21 percent of the state's farmland. Tourism also plays a significant role in the region's economy, drawing visitors to the area's scenic lakefronts and gorges and to its hundreds of wineries, breweries and related businesses. The Genesee River and Erie Canal also provide an economic advantage for industry.
The region was awarded $500 million under the state's Upstate Revitalization Initiative in 2015. The money will be directed to three industry sectors: photonics, agriculture and clean manufacturing and technology.
DiNapoli's report also notes:
Housing remains relatively affordable in the region compared to other parts of New York, with only 22 to 30 percent of homeowners spending more than 30 percent of their income on housing.
Property taxes, measured as the amount that the average homeowner pays annually, are low in the Finger Lakes. For example, the estimated median property tax bill in Genesee County was $4,133 in 2015 – half of the estimated median statewide bill ($8,173).
Median income growth has been relatively slow in recent years. For example, Monroe County's median income grew 8.2 percent from 2007 to 2015 and Ontario County's grew 5.8 percent. The state's median income grew by 13.7 percent during the period.
Child poverty rates for the region's counties are near or below the state rate (22.2 percent), however, rates in some areas are higher. Concentrated poverty remains a problem in many rural areas and Rochester where more than half of all children are living below the federal poverty line.
The region's unemployment rate decreased from 8 percent in 2012 to 4.9 percent in July 2017. The state unemployment rate is 4.8 percent.
The Comptroller's Fiscal Stress Monitoring System currently identifies only two local governments (Monroe County, Town of Manchester) and five school districts (Gates-Chili, Geneseo, Manchester-Shortsville, Clyde-Savannah, Marion) in the region as being in fiscal stress, with Monroe County being in the highest level of stress for several years.
Read the report, or go to: http://www.osc.state.ny.us/localgov/pubs/economicprofile/fingerlakesregion.pdf.
For access to state and local government spending, public authority financial data and information on 130,000 state contracts, visit Open Book New York. The easy-to-use website was created by DiNapoli to promote transparency in government and provide taxpayers with better access to financial data.