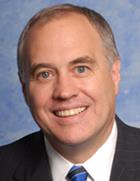 DiNapoli: New York City's Tech Sector Is Booming
New York state's technology sector is the third largest and among the fastest growing in the nation, adding more than 57,000 jobs since the Great Recession, according to a report issued by State Comptroller Thomas P. DiNapoli. The report shows that more than 80 percent of these job gains were located in New York City. The State Comptroller and Mayor de Blasio discussed the report during a tour of Maven, a female-founded digital health clinic for women based in Manhattan.
"New York City has become one of the most important tech hubs in the country," said DiNapoli. "This industry has shown tremendous growth since 2010 and has become a large source of high-paying jobs while also creating new opportunities for workers with non-tech skills. The opening of the Cornell Tech campus on Roosevelt Island is an exciting example of the public and private sectors working together to support economic growth."
"We are working every day to make New York City's tech ecosystem the strongest and most diverse in the country. From our public schools to our Tech Talent Pipeline to our new hub at Union Square, we are connecting more New Yorkers to the opportunities in tech," said de Blasio.
"Today's jobs report demonstrates just how critical diversity is to New York's employment success, and particularly in the tech space," said Katherine Ryder, founder and CEO of Maven. "We still have a long way to go, but women now represent a quarter of NYC's tech workforce. I'm proud that 16 of them are right here at Maven, representing 65 percent of our workforce, and to have a board that also reflects our purpose: a women's digital health platform, with an all-female board."
Employment in the tech sector in New York surpassed 280,000 jobs in 2016, which ranked the state third in the nation after California and Texas. Since the start of the job recovery in 2010, this sector has grown by nearly 26 percent across New York state, much faster than the tech growth in the rest of the nation (16 percent). Of the 10 states with the largest tech industries, New York was among the three states where growth exceeded 25 percent during that time.
DiNapoli's report revealed growth in the state's tech sector was driven by positions created in New York City. Specifically, employment in the city's tech sector grew by 57 percent (46,900 jobs) during the six-year period, while tech employment in the rest of the state increased by 7 percent (10,200 jobs).
By 2014, the number of jobs in New York City's tech sector had surpassed the peak reached in 2000 during the "dot-com" expansion. In 2016, the sector set a new employment record of 128,600 jobs in the city. This rapid expansion occurred while the city's traditional economic engine, the securities industry, was still struggling to fully recover from the 2008 financial crisis.
Mayor de Blasio recently launched New York Works, a jobs plan that will spur 30,000 new jobs in tech, and includes key supports like doubling the number of City University of New York computer science graduates.
"Mayor de Blasio deserves credit for helping to grow the tech sector in New York City, creating job opportunities for local residents and preparing students in the public school system for jobs in the sector," said DiNapoli.
Other employment sectors in New York City are making greater use of technology. As a result, the number and share of tech jobs in these industries are also growing. For example, nearly 11 percent of the jobs in the securities industry are tech-related. Non-tech sectors are responsible for an estimated 111,500 tech jobs. Thus, in total, the larger tech community in the city accounted for a total of 240,100 jobs in 2016.
The Comptroller's In-State Private Equity Program invested in 226 companies in New York City between 2007 and 2016, including 210 that were tech-related. These investments totaled $204.7 million and helped these companies expand. By 2016, employment at these companies had more than doubled (to 6,822 jobs) since the initial investment.
The report also revealed:
The number of tech firms in New York City reached 7,600 in 2016, an increase of 23 percent since 2010;
The average salary in the tech sector in New York City increased three times faster than the rest of the city's private sector between 2010-2016, reaching a record $147,300 by 2016;
While most of the city's tech jobs (86 percent) are located in Manhattan, the number in Brooklyn increased by nearly 50 percent, over the six-year period ending in 2016;
Most tech workers were 45 years or younger, and most had at least a bachelor's degree. More than one-third were immigrants; one-quarter were women; and
Nearly half of the jobs in the city's tech sector are with businesses engaged in computer systems design. These companies added 19,000 jobs since 2010, an increase of 44 percent.
To read DiNapoli's report "The Technology Sector in New York City," go to: http://osc.state.ny.us/osdc/rpt4-2018.pdf
For access to state and local government spending, public authority financial data and information on 130,000 state contracts, visit Open Book New York. The easy-to-use website was created by DiNapoli to promote transparency in government and provide taxpayers with better access to financial data.