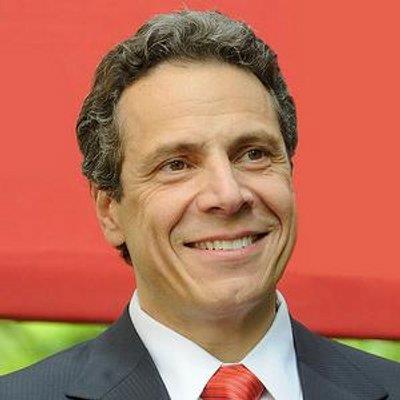 Governor Cuomo Announces Carey Gabay Scholarship Program Winners
Five Outstanding Students From Disadvantaged Backgrounds Receive Full Scholarships to SUNY Colleges
Governor Andrew M. Cuomo recently announced the five 2017 winners of the Carey Gabay Scholarship Program. The scholarship program was created to honor the legacy of Carey Gabay, an attorney and public servant, who was tragically killed as an innocent victim of gun violence in September 2015 at the age of 43. Each scholarship covers all costs of attendance, including tuition, room and board, college fees, books and supplies, and transportation and personal expenses.
"Carey was an inspiration who believed in the power of public service, and these outstanding students exemplify his core values, determination and commitment to hard work," Governor Cuomo said. "As we reach the second anniversary of his passing, these scholarships will help us carry on Carey's memory, values and commitment to improving the lives of all New Yorkers."

Carey grew up living in public housing and attending public school in the Bronx. After a successful high school career, he went on to graduate from Harvard University and Harvard Law School. He had a longstanding commitment to public service and giving back to those around him, and while at Harvard University, he ran to become the president of his undergraduate student body. More recently, he worked tirelessly in public service, first as an Assistant Counsel to Governor Cuomo and later as First Deputy Counsel for the Empire State Development Corporation.

The five chosen students exemplify Carey's commitment to social justice, leadership, and mentoring, as well as his personal story of succeeding academically despite having an economically disadvantaged background. This is the second year of granting the scholarships.

SUNY Chancellor Kristina M. Johnson said, "Congratulations to this year's Carey Gabay scholarship winners. Jasleen, Mirelly, Isaiah, Avik, and Daquan are role models in their own right, having excelled academically while committing so much of their time to making a positive difference in their community. It is a pleasure to honor their hard work and achievement."

The winners of this year's scholarship are:

Jasleen Kaur - Ozone Park, Queens

Jasleen emigrated to the United States from India when she was 12. She has faced adversity with housing, losing her family's home to fire. In high School, she was part of a Jr. Doctors club and began performing independent scientific research at Brooklyn College. As part of her commitment to social justice, Jasleen has worked to pursue gender equality issues while volunteering through the National Council of Jewish Women. She graduated from Midwood HS, where former NY First Lady Matilda Cuomo graduated in 1949. She hopes to become a doctor and volunteer with Doctors Without Borders, bringing medical care to poor communities.

Jasleen will attend Stony Brook University.

Mirelly Pena - Bronx

Mirelly emigrated to the United States from Ecuador when she was 3. She found the transition to life in the US difficult, and was subjected to bullying. During high school, she started a music program at her school and volunteered with Best Buddies, mentoring students with autism. Mirelly would like to become an immigration attorney to help others. She would also like to pursue government service.

Mirelly will attend SUNY Binghamton.
Isaiah James - Albany

Isaiah is motivated to succeed by the values instilled in him by his grandmother, who was an immigrant from Jamaica. He has participated in student government and showed leadership skills, and has been involved in mentoring younger students. He was valedictorian of Green Tech High Charter School in Albany. He is interest in pursuing a degree in Computer Science and in increasing access to technology in low-income areas.
Isaiah will attend SUNY Albany.

Avik Kadakia - Bellerose

Avik emigrated to the United States from India. He has faced several struggles in his life, and opened his family's home to others as a temporary shelter following Superstorm Sandy in 2012. In high school, Avik was president of Student Government and class Valedictorian, and was heavily involved in peer mentoring and tutoring. He is dedicated to pursuing social justice by helping others through leadership, giving a voice to those who are unable to speak for themselves.

Avik will attend Stony Brook University.

Daquan Taylor - Bronx

Daquan grew up living in a housing project in the Bronx, just like Carey Gabay. He faced a difficult upbringing, and often did not have access to a computer to complete school work. He found an outlet in education and in volunteering. Daquan wants to pursue a career in writing and journalism. He would like to assist other youth, like himself, to overcome disadvantaged environments through education.

Daquan will attend SUNY Binghamton.