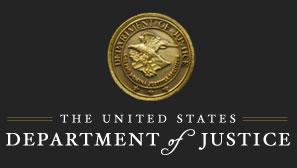 Third Texas Man Pleads Guilty to Hate Crime for Assault Based on Victim's Sexual Orientation
Chancler Encalade, 20, recently pleaded guilty to assaulting a man because of the victim's sexual orientation, the Justice Department's Civil Rights Division, the U.S. Attorney's Office of the Eastern District of Texas, and U.S. Bureau of Alcohol, Tobacco, Firearms and Explosives' Dallas Division announced.
According to the plea agreement, Encalade admitted that he, Nigel Garrett, and Anthony Shelton used Grindr, a social media dating platform for gay men, to arrange to meet the victim at the victim's home. Upon entering the victim's home, the defendants restrained the victim with tape, physically assaulted the victim, and made derogatory statements to the victim for being gay. The defendants brandished a firearm during the home invasion, and they stole the victim's property, including his motor vehicle.
A federal grand jury previously had returned an eighteen-count superseding indictment, against Encalade and three other men, which included charges for hate crimes, kidnappings, carjackings, and the use of firearms to commit violent crimes. The indictment also charged the defendants with conspiring to cause bodily injury because of the victims' sexual orientation during four home invasions in Plano, Frisco, and Aubrey, Texas, from January 17 to February 7, 2017. Nigel Garrett and Cameron Ajiduah subsequently pleaded guilty to hate crime charges from this indictment, and both await sentencing.
"The Justice Department will not tolerate hate crimes against any individual, for any reason, including sexual orientation," said Acting Assistant Attorney General John Gore. "Hate crimes are violent crimes and they attack the fundamental principles of the United States. The Justice Department will continue to aggressively investigate and prosecute hate crimes."
"Crimes of violence are an investigative priority for the U.S. Attorney's Office," said Acting U.S. Attorney Brit Featherston. "An assault perpetrated because of one's race, ethnicity, religion, nationality, sexual orientation, or among other prohibited factors, is an attack on American values. We will leave no stone un-turned to prosecute hate crimes."
Encalade faces a maximum statutory penalty of life in prison and a $250,000 fine for his guilty plea to the hate crime charge under federal statutes, the defendant faces up to life in federal prison at sentencing. The maximum statutory sentence prescribed by Congress is provided here for information purposes, as the sentencing will be determined by the court based on the advisory sentencing guidelines and other statutory factors. A sentencing hearing will be scheduled after the completion of a presentence investigation by the U.S. Probation Office.
The investigation is being conducted by the ATF, the Plano Police Department, and the Frisco Police Department. The case is being prosecuted by Assistant U.S. Attorney Tracey Batson of the U.S. Attorney's Office for the Eastern District of Texas and Trial Attorney Saeed Mody of the Civil Rights Division.