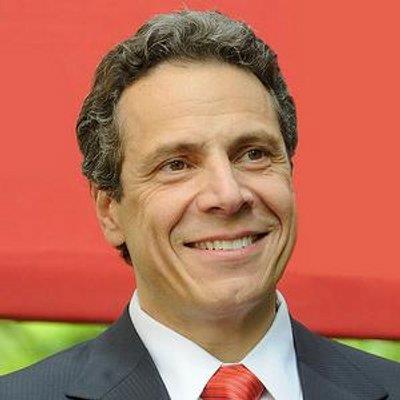 Governor Cuomo Announces PostProcess Technologies Opening Worldwide Headquarters in Buffalo
New Location Will Allow Advanced Manufacturer to Add Jobs and Expand Automated Post Printing Facility for the 3D Printing Market
Governor Andrew M. Cuomo recently announced that PostProcess Technologies has moved into its new headquarters at the Tri-Main Center in Buffalo. PostProcess creates software and machinery for finishing parts after they have been 3D printed. The new facility includes office space, a research and development lab, and a demonstration lab. The company has grown exponentially since they opened in 2013 and now has 26 full-time employees.
"3D printing is revolutionizing the manufacturing industry and the brightest engineering minds are finding new ways to make it even better," Governor Cuomo said. "By thinking outside of the box, companies like PostProcess can find high-tech solutions while creating dozens of jobs right here in Buffalo, adding more momentum to Western New York economic resurgence."
"PostProcess Technologies is the latest example of Western New York's emerging advanced manufacturing economy and downtown Buffalo's development into a hi-tech hub,"said Lieutenant Governor Kathy Hochul. "Through our strategic public-private partnerships, we are encouraging innovation and positioning our region at the forefront of emerging markets like 3D printing, which is projected to top $33 billion worldwide by 2023."
PostProcess designs and makes high-technology surface finishing and support removal machines to smooth over the rough edges and remove supports found on 3D printed parts when they come off the printer. Traditionally this is a process that has been done manually, which is both time intensive, inconsistent and can result in the parts being damaged. PostProcess uses automated and intelligent post-printing solutions that significantly reduces labor intensive tasks - saving customers time and money, increasing throughput, and delivering consistency unattainable with a manual process. PostProcess provides a comprehensive, patent-pending solution set which includes hardware, software and consumables.
Jeff Mize, Chief Executive Officer of PostProcess said, "The support of Governor Cuomo and New York State will help us to grow PostProcess's revenue to $100 million by 2021. It is an exciting time to be on the cutting edge of the Additive Manufacturing industry."
Daniel Hutchinson, Founder, PostProcess Productions said, "This project will re-purpose an existing manufacturing space into a state-of-the-art research and product development center to drive future growth at PostProcess. The building will serve to both expand PostProcess's existing advanced development and test capabilities and provide our desire for a unique and inviting workspace in the city."
Empire State Development President, CEO & Commissioner Howard Zemsky said, "PostProcess saw a need in the 3D printing process and engineered a solution. Their innovative insight and action to improve the 3D finishing process is bringing high-tech jobs to Western New York."
PostProcess is a Start-Up-NY company through the University of Buffalo. Earlier this year Empire State Development approved an amended Start-Up NY campus plan for UB which included the Tri-Main space. PostProcess also recently announced a $4 million seed round, including a $1 million investment by the NYS Innovation Venture Capital Fund administered by Empire State Development. The Venture Fund, part of the New York Ventures program, is committed to encouraging innovation and driving economic growth in communities across the state.
Christina Orsi, associate vice president for economic development at UB said, "PostProcess Technologies' success is a testament to the company's hard work and ingenuity. It is also an example of how the University at Buffalo — which has provided PostProcess with faculty expertise, business development guidance and a pipeline to interns and recent graduates — is nurturing Buffalo's growing communities."
The New York Power Authority Board of Trustees awarded the firm $90,000 in December 2016 to assist with the purchase of new machinery and equipment in return for its commitment to create jobs.
John R. Koelmel, NYPA chairman said, "This is great news for PostProcess Technologies and for the City of Buffalo. The Western New York Power Proceeds Allocation Fund has been a great benefit to the Buffalo-Niagara region over the last several years and we at NYPA are always pleased to see these wonderful success stories come to fruition."
Senator Tim Kennedy said, "In just a few years, PostProcess has expanded to 26 employees, and is leading the way in this new high-tech 3D printing sector, thanks in part to assistance from START-UP NY and the New York Power Authority. It's a story you're seeing all across Buffalo: innovative companies thriving, as a result of our education system, our workforce, and our tenacity. Congratulations to PostProcess, and thank you to Governor Cuomo and Mayor Brown for continuing to support private sector growth and economic development in Buffalo."
Assemblywoman Crystal Peoples-Stokes said, "Congratulations to PostProcess Technologies on opening their new headquarters in the 141st Assembly District. They are a perfect example of what can be obtained through a combination of a STEM/STEAM education; hard work; and passion, creativity and innovation. While unable to attend today's announcement, I look forward to visiting their facilities in the very near future and seeing the potential that 3-D printing offers. Thank you to Governor Cuomo, President Zemsky and the ESD team for making this a reality."
County Executive Mark Poloncarz said, "PostProcess Technologies is at the cutting edge of advanced manufacturing and their growth here in Erie County is a sure sign of the vibrancy and diversity of our economic and business portfolio. 3D printing, an industry that did not exist just a few years ago, is growing quickly and having PostProcess thriving here is good for local workers and for Erie County."
Mayor Byron Brown said, "PostProcess Technologies, welcome to your new home. We are pleased that this growing company is opening its worldwide headquarters in Buffalo. PostProcess will provide dozens of jobs for our city residents in the manufacturing industry. Thank you for investing in our City."
Find more information about PostProcess Technologies at http://www.postprocess.com/.