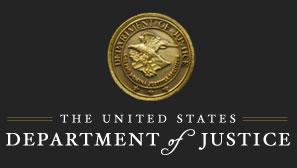 Social Security Administration Employee Convicted of Bank Fraud and False Statements
A jury has convicted a Social Security Administration (SSA) employee of bank fraud and making false statements, announced Acting Assistant Attorney General Kenneth A. Blanco of the Justice Department's Criminal Division, Assistant Director in Charge Andrew Vale of the FBI's Washington Field Office, Regional Special Agent in Charge Floyd Sherman of the U.S. Department of Transportation (DOT) Office of Inspector General (OIG), and Special Agent in Charge Margaret Moore-Jackson of the SSA's OIG Atlanta Field Division.
Darryl Williams, 52, of Tallahassee, Fla., was convicted on August 25, of one count of bank fraud and nine counts of making false statements to a federally insured financial institution for the purpose of obtaining loans and credit. Sentencing has been set for November 17, before Judge Mark E. Walker of the U.S. District Court for the Northern District of Florida.
The evidence at trial revealed that from approximately November 2010 to October 2016, Williams submitted a series of applications for loans and credit to Envision Credit Union ("Envision"), a financial institution with branches in Tallahassee, in which he repeatedly lied about his employment with the federal government, his pay grade, his salary and his job title. For example, evidence at trial demonstrated that Williams falsely claimed he was making over $115,000 annually, when, in fact, the highest federal government salary that he ever received was less than $60,000 and he was not employed by the federal government when he submitted several of the applications. In addition to these false statements, Williams submitted false bank statements and earnings and leave statements to Envision in support of some of his applications. The trial evidence demonstrated that Williams applied for more than $140,000 worth of loans between late 2010 and late 2016, and Envision relied upon Williams' false representations and fake documents in granting these applications.
The case was investigated by the FBI's Washington Field Office, the DOT-OIG, the SSA's OIG Atlanta Field Division and Trial Attorney Peter Halpern of the Criminal Division's Public Integrity Section. The case is being prosecuted by Trial Attorneys Heidi Boutros Gesch and Todd Gee of the Criminal Division's Public Integrity Section.