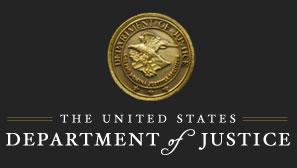 German Ship Management Company and Corporate Vessel Owner Indicted for Falsification of Pollution Records
A federal grand jury in Portland, Maine, returned a nine-count indictment charging MST Mineralien Schiffarht Spedition Und Transport GmbH (MST) and Reederei MS "Marguerita" GmbH & Co. Geschlossene Investment KG (Reederei) with failing to keep accurate pollution control records and falsifying records, the Justice Department announced.
The charges stem from the falsification of records in 2016 and 2017 designed to cover up overboard discharges of oily mixtures and machinery space bilge water from the Liberian-flagged cargo vessel, M/V Marguerita. On at least eight occasions between September 2016 and June 2016, the M/V Marguerita entered United States waters and ports with a false and misleading Oil Record Book available for inspection by the U.S. Coast Guard. The Oil Record Book failed to accurately record transfers and discharges of oily wastewater on the vessel.
The vessel's management company, MST Mineralien Schiffarht Spedition Und Transport, and the vessel's owner, Reederei MS "Marguerita," both of Germany, are charged with failing to maintain an accurate oil record book as required by the Act to Prevent Pollution from Ships, a U.S. law which implements the International Convention for the Prevention of Pollution from Ships, commonly known as MARPOL. The companies were also charged with falsification of records with the intent to impede, obstruct, or influence inspections and examinations of the M/V Marguerita by the U.S. Coast Guard.
An indictment is merely an accusation and defendants are presumed innocent unless and until proven guilty in a court of law.
The case was investigated by the Coast Guard Investigative Service. The case is being prosecuted by John Cashman and Shane Waller of the Justice Department's Environmental Crimes Section.