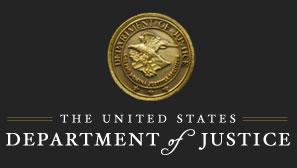 Eastern Iowa Businessman Sentenced to Prison for Failing to Pay Employment Taxes and Violating Clean Water Act
An Eastern Iowa businessman who failed to pay over employment taxes and violated the Clean Water Act by causing ethanol to be discharged into a tributary of the Maquoketa River, was sentenced today in federal court in Cedar Rapids, Iowa to 15 months in federal prison, announced Acting Deputy Assistant Attorney General Stuart M. Goldberg of the Justice Department's Tax Division and Acting U.S. Attorney Sean R. Berry of the Northern District of Iowa.
According to documents filed with the court, Randy Less was the majority owner, general partner, and general manager of Permeate Refining Inc., an ethanol production business in Hopkinton. Less had the responsibility to collect, truthfully account for, and pay over to the Internal Revenue Service (IRS) federal employment, social security, and Medicare taxes withheld from his employees' wages. At the sentencing hearing, the district court found Less was responsible for $654,921 in tax loss to the government because he did not account for and pay over employment taxes for Permeate during 2009 through 2012. Less also knowingly discharged or caused to be discharged ethanol, a pollutant, from a point source into a water of the United States without a permit to do so.
"Those who violate their legal obligation to pay over employee withholdings are stealing from the U.S. Treasury and taking advantage of law-abiding businesses," said Acting Deputy Assistant Attorney General Goldberg. "Employment tax enforcement will continue to be a top priority for the Tax Division."
"Mr. Less's failure to pay over employment taxes for years was an attempt to dodge his obligations to his employees and to the United States. Our system and our citizens depend upon employers like Mr. Less to be honest and pay what they owe in employment taxes," said Acting U.S. Attorney Berry. "Additionally, his pollution of an Iowa waterway is a serious matter and this prosecution demonstrates our commitment to protecting our state's environment."
"Illegal discharges of unpermitted wastewater into rivers and streams threaten public health, wildlife and water quality," said Assistant Special Agent in Charge Justin Oesterreich of EPA's criminal enforcement program in Iowa. "Enforcing the laws that protect our waters from pollution is an important way EPA safeguards the health of communities nationwide and ensures a level playing field for businesses that follow the rules."
"There are often multiple victims associated with employment tax fraud to include the government and the employees," said Special Agent in Charge Karl Stiften of IRS Criminal Investigation. "Employers have a responsibility to withhold the proper amount of taxes and pay those taxes over to the IRS."
In addition to the term of prison imposed, U.S. District Court Judge Leonard T. Strand ordered Less to serve two years of supervised release, fined Less $10,000 and ordered him to pay $8,673.30 in costs of prosecution.
Acting Deputy Assistant Attorney General Goldberg and Acting U.S. Attorney Berry commended special agents of IRS Criminal Investigation, the FBI, the U.S. Postal Inspection Service, and the U.S. Environmental Protection Agency, who investigated the case, and Assistant U.S. Attorney Tim Vavricek of the Northern District of Iowa and Trial Attorney Matthew Hoffman of the Tax Division, who prosecuted the case.
Additional information about the Tax Division's enforcement efforts can be found on the division's website.