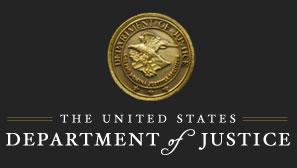 Texas Residents Indicted for Laundering and Structuring Proceeds from Sale of Second-Hand Prescription Drugs
Income Allegedly Not Reported on Federal Tax Returns
A federal grand jury sitting in Houston, Texas returned an indictment, which was recently unsealed, charging two Texas residents with conspiring to commit money laundering and structuring currency transactions, announced Acting Deputy Assistant Attorney General Stuart M. Goldberg of the Justice Department's Tax Division and Acting U.S. Attorney Abe Martinez for the Southern District of Texas. One of the defendants was also charged with tax evasion, filing false tax returns and failing to file tax returns.
Kenneth J. Coleman, 50, and Marcus T. Weathersby, 44, are charged in a nine-count indictment filed in the Southern District of Texas. According to the indictment and information provided to the court, Coleman owned Acacia Pharma Distributors Inc. and Four Corner Suppliers Inc., which allegedly purchased bottles of prescription medications from illegitimate sources and then sold the medications to another wholesale distributor who then sold them to pharmacies as new. Federal regulation requires wholesale distributors of prescription medications to provide to a buyer a pedigree – a written statement identifying each prior sale, purchase or trade of the drugs being sold that includes the business name and information of all parties to the prior transactions, starting with the manufacturer. Coleman and Weathersby are alleged to have created false pedigrees, which were provided to the wholesale distributor to whom Acacia and Four Corners sold the drugs. That distributor allegedly withheld payment until these false pedigrees were received.
The indictment alleges that Coleman and Weathersby deposited proceeds from the fraudulent sale of these second-hand prescription drugs into Acacia's and Four Corner's business bank accounts and used the funds to pay the suppliers of the illicit pharmaceuticals. Coleman and Weathersby are also charged with making approximately 240 cash withdrawals, totaling over $2 million in amounts less than $10,000, to evade bank-reporting requirements.
Coleman is also charged with evading Acacia's and Four Corner's income tax liabilities, filing false 2012 and 2013 individual income tax returns and failing to file individual and corporate tax returns. Weathersby was arraigned earlier today and detained pending his trial set for Oct. 16 in front of U.S. District Court Judge Lee H. Rosenthal. Coleman made his initial Court appearance earlier today and has been released on bond.
If convicted, Coleman and Weathersby face a statutory maximum sentence of 20 years in prison for the money laundering conspiracy and a maximum sentence of five years for the conspiracy to structure currency transactions. Coleman also faces a five-year statutory maximum sentence for each count of tax evasion, a maximum sentence of three years in prison for each count of filing a false tax return, and up to one year in jail for the failure-to-file charges. Both Coleman and Weathersby face a period of supervised release, restitution, forfeiture and monetary penalties.
An indictment is not a finding of guilt. It merely alleges that crimes have been committed. A defendant is presumed innocent until proven guilty beyond a reasonable doubt.
Acting Deputy Assistant Attorney General Goldberg and Acting U.S. Attorney Martinez thanked agents of IRS Criminal Investigation, the FBI, and the Federal Department of Agriculture, who conducted the investigation, and Trial Attorneys Sean Beaty and Terri-Lei O'Malley of the Tax Division, who are prosecuting the case.
Additional information about the Tax Division's enforcement efforts can be found on the division's website.