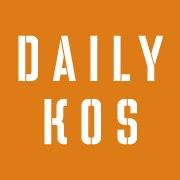 Lucas, good news and bad news:

The good news: Graham-Cassidy is dead. "Good news" doesn't do it justice, really. This is a huge, huge, huge victory. Obamacare, Medicaid, Planned Parenthood, and insurance protections for millions of people are safe. (For now, anyway.)

The bad news: Daily Kos is far behind its fundraising goals for this month.

Can you please chip in whatever you can to Daily Kos right now?

We had planned to do a lot of fundraising this past week and a half, with the end of quarter fundraising deadline coming up. But we pushed that down the to-do list when Graham-Cassidy came up.

We hammered GOP senators. Daily Kos readers made more than 10,000 calls and sent well over 100,000 emails to their GOP senators.

We needed to run this campaign, but it cost us valuable fundraising time. Work we did to stop this last-minute repeal bill could have been spent working towards our goals or working in support of endorsed campaigns.

Please chip in to Daily Kos now.

Thank you,
Chris Bowers, Executive Campaigns Director
Daily Kos

P.S. I know Graham-Cassidy caught a lot of people by surprise—it caught me by surprise too. But it goes to show how deadly serious the GOP was about repealing Obamacare to give billionaires even bigger tax breaks. And I know you're getting drowned in email right now with the end of quarter fundraising deadline, but there are other fights to come and we need to be ready. So, if you haven't already, please chip in now.