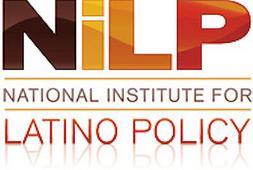 The Great New York Puerto Rican Hurricane Olympics
By Angelo Falcón
The NiLP Report
As the tragedy befalling Puerto Rico from Hurricanes Irma and Maria, and the consequences of its massive debt crisis, it is inspiring to see how Puerto Rican communities stateside and its allies have rallied together to help in the Island's recovery efforts. All contributions, big or small, will help and I am sure are deeply appreciated by the people of Puerto Rico mired in this unprecedented disaster in the Island's history.
But it is interesting to see how the politics of this response has been playing itself out in New York. The rivalry between New York Governor Andrew Cuomo and New York City Mayor Bill de Blasio is even playing itself out in the provision of Puerto Rico recovery relief efforts. While, for the victims in Puerto Rico, the more help, the better, the local politics in New York that it reveals seems to say something about the place of the Puerto Rican community in this politics.
Instead of coordinating their efforts, Governor Cuomo and Mayor de Blasio seemed to be in competition in coming to the aid of Puerto Rico. The result is what I call "The Great New York Puerto Rican Hurricane Olympics."
This "Olympics" began with a Thursday announcement and subsequent joint news conference between Mayor de Blasio and the Hispanic Federation. They announced their partnership to bring first responders to Puerto Rico. José Calderon, President of the Hispanic Federation, spoke to ". . . Commend Mayor de Blasio and the City of New York for their leadership and for demonstrating unflinching solidarity with the Puerto Rican people. I must thank Lin-Manuel Miranda, his dad Luis and the Miranda family for their untiring effort to raise funds to make this possible."
That morning 22 City workers and Council Speaker Mark-Viverito departed Teterboro Airport in New Jersey on the way to San Juan, Puerto Rico on a flight being sponsored by the Hispanic Federation. The Mayor's Office is facilitating the participation of the first responders partaking in this mission by providing leave. These responders join 36 FDNY and NYPD personnel who are members of the Urban Search and Rescue New York Task Force 1, which was recently deployed to Puerto Rico by FEMA.
On Friday, Governor Cuomo also made a public announcement and later held a news conference, this time to announce his launching the Empire State Relief and Recovery Effort for Puerto Rico. This effort, he explained, would be co-chaired by Jennifer Lopez, Congresswoman Nydia Velázquez, Assemblyman Marcos Crespo and former Secretary of State Cesar Perales (where, some ask, is the current Secretary of State in all this?). The elements of this efforts were presented by the Governor as follows:
A Statewide Donation Drive for Nonperishable Goods at Strategic Locations - Including Citi Field in Partnership with New York Mets
Governor Cuomo and the Partnership for New York City Launching the Puerto Rico Relief & Rebuilding Fund at the New York Community Trust to coordinate donations from the business community for local charitable organizations in Puerto Rico
A three-pronged effort with GNYHA, HANYS, NYSNA and 1199SEIU to provides medical supplies, personnel and technical assistance to hospitals in Puerto Rico
Also, travel to Puerto Rico for this effort is being provided as a $1 million in-kind contribution by JetBlue. The Governor also announced drop-off points throughout the state to receiver donated goods, including the Jacob Javits Convention Center in New York City.
Jennifer Lopez expressed her gratitude as follows: "I cannot tell you what it meant to me and to the people of Puerto Rico to see New York not only pledge support but Governor Cuomo to actually show up with resources and supplies. It is now time for all Americans to be front and center in helping to bring awareness and solutions to the task of rebuilding Puerto Rico."
While both of these efforts are laudable and all involved need to be applauded, from a political point of view it is interesting how the Cuomo-de Blasio rivalry is playing itself out even under these devastating circumstances for Puerto Rico. The Governor has already visited Puerto Rico and clearly put the full force of the state government's resources to help. In comparison, Mayor de Blasio's efforts in this regard pale in comparison.
The Governor marshalled public and private resources, brought in philanthropy and the business community, as well as resources from the health industry and a wide range of celebrities and politicians, including Jennifer Lopez, Rosie Perez, Marc Anthony, and Alex Rodriguez, On the hand, Mayor de Blasio seems to have relied on a small circle of politicians around the figure of Luis Miranda, whose MirRam Group is a consultant to the Mayor's reelection campaign, and the related group, the Hispanic Federation,and Luis Miranda's celebrity son, Lin-Manuel. While the Governor was able to get the travel to and from Puerto Rico underwritten by JetBlue, the Mayor's effort required the Hispanic Federation to pay for a chartered jet from the funds that could be sent instead to Puerto Rico.
It has also been observed by some the absence of the role being played by the National Puerto Rican Day Parade in this effort. It is particularly puzzling since the Parade's Chair is Lorraine Cortes-Velazquez, Mayor de Blasio's top paid Latino affairs advisor. Past Parade leaders, it has been noted, would have been at the forefront of these recovery efforts, possibly even mobilizing the more than fifty Puerto Rican parades and festivals that exist throughout the United States.
It is also interesting to see how New York's Puerto Rican political leaders are lining up during this crisis. The Governor has brought in Congresswoman Velazquez and Assemblyman Crespo. The Mayor has relied on Council Speaker Melissa Mark-Viverito and Bronx Borough President Ruben Diaz, Jr. The Mayor is up for almost certain reelection next month and the Governor for reelection next year. Do these political alignments have a deeper political meaning?
In the end, despite the politics, the important thing is that all of the players in these "Olympics" are contributing to help Puerto Rico in these deeply troubled times. But it is nonetheless interesting as well to see how the Cuomo-de Blasio competition is playing itself out in the process. Ultimately, the benificiaries will hopefully be the people of Puerto Rico who couldn't care less about the politics but who definitely need all the help they can get these days
Angelo Falcón is President of the National Institute for Latino Policy (NiLP). He can be reached at afalcon@latinopolicy.org.
_______________________________________________________________________________________________________
The NiLP Report on Latino Policy & Politics
is an online information service provided by the National Institute for Latino Policy. For further information, visit www.latinopolicy. org. Send comments to editor@latinopolicy.org.