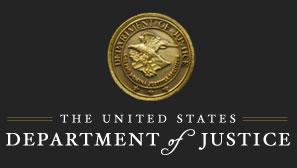 California Man Convicted for Role in the Illegal Sale of Black Rhinoceros Horns
Edward N. Levine was recently convicted for conspiracy to violate the Lacey and Endangered Species Acts and to a violation of the Lacey Act by knowingly selling black rhinoceros horns to an undercover agent from the United States Fish and Wildlife Service (USFWS), announced the Justice Department. Sentencing has been set for December 15. Levine's co-defendant, Lumsden Quan, was sentenced in December 2015.
Levine was arrested in March 2014 for his role in a conspiracy to knowingly sell black rhinoceros horns across state lines. Levine worked with Quan to transport two horns from California to Nevada, where the men sold them to an undercover agent from Colorado for a sum of $55,000.
This case is part of "Operation Crash," a nationwide crackdown by federal, state and local law enforcement agencies against those who engage in illegal trafficking of rhinoceros horns. A "crash" is the term for a herd of rhinoceros. Operation Crash is an ongoing effort to detect, deter and prosecute those engaged in the illegal killing of rhinoceros and the unlawful trafficking of rhinoceros horns. As of November 2015, Operation Crash has resulted in the prosecution and sentencing of nearly 32 subjects and recovery of approximately $5.6 million through forfeiture and restitution.
Since 1976, trade in rhinoceros horns has been regulated under the Convention on International Trade in Endangered Species of Wild Fauna and Flora (CITES), a treaty signed by over 180 countries around the world to protect fish, wildlife, and plants that are or may become imperiled due to the demands of international markets. All species of rhinoceros are protected under the federal Endangered Species Act.
The investigation was handled by the USFWS's Office of Law Enforcement, the U.S. Attorney's Office for the District of Nevada, and the Justice Department's Environmental Crimes Section. The government is represented by Trial Attorney Ryan Connors, Assistant U.S. Attorney Kathryn Newman, Paralegal Christopher Kopf, and Paralegal Amanda Backer.