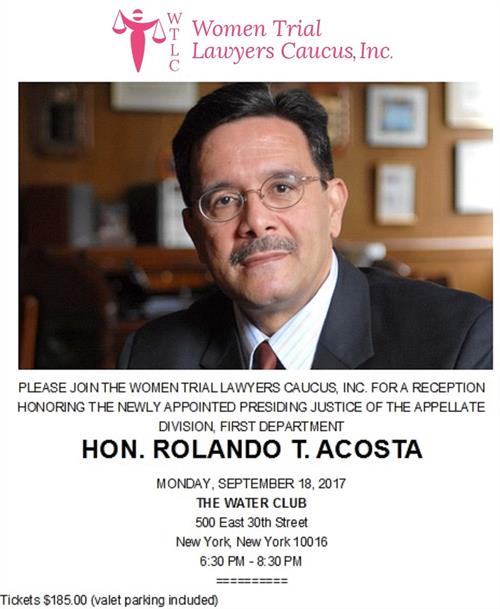 Dear Friends,
I hope you will all come to honor the Presiding Justice of the Appellate Division First Department on Monday September 18 at the Water Club - The invitation is below and you can purchase tickets by clicking on the links - Please join us in congratulating this wonderful jurist on his elevation and appointment to the position of Presiding Justice!
I look forward to seeing all of you there
Helene
BLANK & STAR, PLLC
387 New Lots Avenue
Brooklyn, New York 11207 718 498 3333
fax - 718 498 4715

This email is intended only for the personal and confidential use of the recipient(s) named above and may be legally privileged. If the reader of this email is not an intended recipient, you have received this email in error and any review, dissemination, distribution or copying is strictly prohibited. If you have received this email in error, please notify the sender immediately by return email and permanently delete the copy you received. Furthermore, the contents of any attachment to this e-mail may contain software viruses that could damage your computer system. While we have taken reasonable precautions to minimize this risk, we shall not accept liability for any damage which you sustain as a result of such software viruses. You should prudently carry out your own virus screening checks before opening any attachments. Thank you.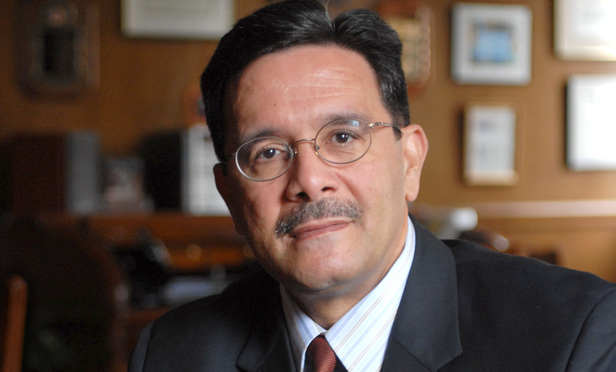 PLEASE JOIN THE WOMEN TRIAL LAWYERS CAUCUS, INC. FOR A RECEPTION HONORING THE NEWLY APPOINTED PRESIDING JUSTICE OF THE APPELLATE DIVISION, FIRST DEPARTMENT
HON. ROLANDO T. ACOSTA
MONDAY, SEPTEMBER 18, 2017
THE WATER CLUB
500 East 30th Street
New York, New York 10016
6:30 PM - 8:30 PM
==========
MONDAY, SEPTEMBER 18, 2017
THE WATER CLUB
500 East 30th Street
New York, New York 10016
6:30 PM - 8:30 PM
==========
Tickets $185.00 (valet parking included)
REGISTRATION FORM
Name:______________________________________________________________
Office:______________________________________________________________
Address:____________________________________________________________
City:_______________________State:_____________________Zip:__________
Phone:________________________Email_________________________________
Method of Payment: MasterCard - Visa - American Express - Discover
or Check made payable to WTLC (enclosed)
Credit Card #________________________________________________________exp. date:____________ Auth. Code____________________________________
Authorized Signature:_________________________________________________