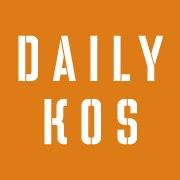 Lucas,

As so many reel from the devastating impacts of Hurricanes Irma, Harvey, and Maria, not to mention the wildfires raging across the Pacific Northwest, we're reminded yet again how much suffering is caused by powerful storms and other extreme weather.

The frequency and severity of events like these — which threaten the water, food, homes, and lives of millions — will only increase if climate change is not addressed in a meaningful way.

That's why we have worked with U.S. Representative Tulsi Gabbard to introduce a bill to move America completely off fossil fuels by 2035.

Sign our petition and ask your representative to join Tulsi in co-sponsoring this bold legislation that reflects the urgency of the situation we're in.

The Off Fossil Fuels for a Better Future Act (OFF Act), just introduced in the House of Representatives, is based on the most recent climate science and is the strongest piece of climate legislation introduced to date.

It calls for a transition to 100% renewable energy by 2035, with 80% of that by 2027, recognizing that swift action in the next ten years is critical for avoiding the worst impacts of climate change. It would end fossil fuel subsidies, place a moratorium on new fossil fuel projects, ban the export of oil and gas, and call for a just transition for those most impacted, including communities of color and low-income areas on the front lines of climate and pollution fights.

It's a truly ambitious plan that recognizes the severity of the climate crisis and what it will take to prevent further harm to people here at home and around the world.

Tell your member of Congress that we can't ignore climate change any longer.

If we want to keep a livable planet, we need to take meaningful action to end our reliance on dirty fossil fuels — and we need to do it quickly.

Whether your representative is already in favor of moving to renewables or firmly entrenched in fossil fuel energy, it's important for them to hear that you demand a rapid transition to 100% renewable energy and you expect it to start today. It's our future on the line — and we need bold action now.

True leaders in Congress — like Tulsi Gabbard and bill co-sponsors Nanette Barragan, Keith Ellison, Barbara Lee, Ted Lieu, Jamie Raskin, and Jan Schakowsky — need to know that we're behind them. Reluctant leaders do too. And opponents? They need to know that the pressure from their constituents will only increase until they do what's right.

Take action with us to stand up for a healthy future for all of us. We have to keep up the pressure on Congress to act boldly on climate change — and to make sure they do it now.

Onward to a renewable future,

Wenonah Hauter
Executive Director
Food & Water Watch

Paid for by Food & Water Watch.