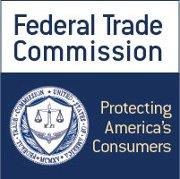 FTC Presents Criminal Liaison Unit's Consumer Shield Award to U.S. Postal Inspection Service
The Federal Trade Commission is honoring Inspector Clayton E. Gerber of the U.S. Postal Inspection Service with its Consumer Shield award. The Criminal Liaison Unit presents the award to recognize extraordinary work by a criminal law enforcement group in fighting consumer fraud.
The U.S. Postal Inspection Service is tasked with investigating crimes that adversely affect or fraudulently use the U.S. mail, the postal system or postal employees.
"I am extremely grateful for everything Inspector Gerber has done in recent years to protect American consumers from fraud," said Maureen K. Ohlhausen, Acting Chairman of the Federal Trade Commission. "His work has run the gamut from providing joint training for Postal Inspectors and FTC investigators and attorneys, to investigating mass mailing fraud schemes, to supporting FTC civil cases against individuals involved in phony debt repair, unauthorized billing and sweepstakes scams."
The FTC often coordinates with criminal law enforcement to ensure the successful prosecution of fraudsters who prey on American consumers. Since its inception11 years ago, the FTC's CLU has contributed to the successful criminal prosecution of hundreds of fraudulent telemarketers, phantom debt and mortgage relief scammers, immigration fraudsters, and others who seek to harm American consumers.
The Federal Trade Commission works to promote competition, and protect and educate consumers. You can learn more about consumer topics and file a consumer complaint online or by calling 1-877-FTC-HELP (382-4357).