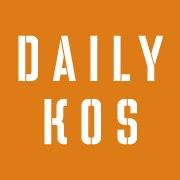 Lucas,
Trump Wants to Bulldoze Ahead with A Toxic Mega-Mine — and Decimate Alaskan Wilderness



The Trump administration is paving the way for the dangerous Pebble Mine—a proposed open-pit, gold and copper mega-mine that would spell disaster for Alaska's spectacular Bristol Bay wilderness and its world-renowned salmon runs, abundant wildlife, and Native communities.

We need your immediate help to stop this catastrophe-in-the-making before it's too late.

Take action now: Help stop the Trump administration's toxic mega-mine and save Bristol Bay from destruction.

After a hard-fought campaign by NRDC and our supporters, along with Alaska Native communities, Bristol Bay residents, commercial fishermen, sportsmen, scientists, and others, the Obama administration proposed common-sense restrictions on this destructive mining scheme because of the obvious environmental risks it would pose.

But Trump's EPA recently reached a backroom deal with Northern Dynasty Minerals — the Canadian company behind the mine — to reverse those restrictions. It's a handout to the mining industry at the expense of one of America's last wild places and its people.

The EPA is accepting public comments until October 17 on its plan to resuscitate the disastrous Pebble Mine.

Tell President Trump and the EPA that the Pebble Mine has NO PLACE in Alaska!

More than 65 percent of Alaskans, 80 percent of Bristol Bay residents and Native communities, and 85 percent of commercial fishermen oppose the mine. Why? Because the Bristol Bay watershed:
Supplies nearly half the world's sockeye salmon
Generates $1.5 billion annually, making it the most valuable wild salmon fishery in the world
Supports 14,000 jobs, including commercial fishers, world-class sports fishers, and Alaska Natives
Is a beloved tourism spot for individuals and families every summer
Sustains the culture and traditions of Alaska Natives, including the Yup'ik and Denai'na, two of the last intact, sustainable, salmon-based cultures in the world

The Pebble Mine — which would produce 10 billion tons of mining waste—jeopardizes all of that. It would turn this unspoiled wilderness into a toxic wasteland for decades to come.

Tell Trump and the EPA that you're outraged — and you'll fight this administration every step of the way to slam the door on the Pebble Mine for good.


Thank you.

Sincerely,

Rhea Suh
President, NRDC