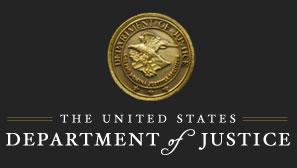 Jamaican National Sentenced to Prison in Connection with Lottery Fraud Scheme Based in Jamaica
A Jamaican citizen charged in connection with the operation of a Jamaica-based fraudulent lottery scheme was sentenced to two years in prison by the federal court in Charlotte, North Carolina, the Department of Justice announced.
Shashana Stacyann Smith, 34, was sentenced to serve 24 months in prison by U.S. District Court Judge Robert J. Conrad Jr. Smith was also ordered to pay $167,532.95 in restitution.
Smith pleaded guilty on March 31, to one count of conspiracy to commit mail and wire fraud in the Western District of North Carolina. As part of her guilty plea, Smith acknowledged that from in or about early 2015 through at least in or about August 2016, she was a member of a lottery fraud conspiracy that targeted victims in the United States.
"Today's sentencing demonstrates the Justice Department's commitment to combatting foreign-based lottery fraud schemes targeting individuals in the United States," said Acting Assistant Attorney General Chad A. Readler of the Justice Department's Civil Division. "Financial schemes designed to defraud unsuspecting victims will be prosecuted to the fullest extent of the law."
Smith was arrested in Florida on Dec. 14, 2016 after being indicted by a grand jury in Charlotte, North Carolina. As part of her guilty plea, Smith acknowledged that victims of the scheme received a telephone call stating that they had won money in a sweepstakes or lottery. Victims were instructed to send money for fees or other expenses in order to release their purported lottery winnings. The victims of the scheme sent hundreds of thousands of dollars to Smith, who then sent, transported, or facilitated payment of a portion of the money to Jamaica. Smith acknowledged there was no lottery, that there were no winnings, and that she kept some the victims' money for her own benefit.
"Engaging in a fraud scheme targeting Americans carries serious consequences, including time in prison," said U.S. Attorney Jill Westmoreland Rose of the Western District of North Carolina. "Particularly insidious are those who target victims in the sanctity of their home and those who unfortunately do not quite understand the consequences of providing information to these fraudsters. We consider today's sentence a win for all Americans who are weary of these phone call scammers."
"The Postal Inspection Service is dedicated to investigating and combating fraud on American citizens, many of whom are older," said Inspector in Charge Daniel Brubaker of the U.S. Postal Inspection Service's Philadelphia, Pennsylvania Division. "Today's sentencing demonstrates our efforts to catch criminals who use the U.S. mail to commit their criminal activity."
This prosecution is part of the Department of Justice's effort to work with federal and local law enforcement to combat fraudulent lottery schemes in Jamaica that prey on U.S. citizens.