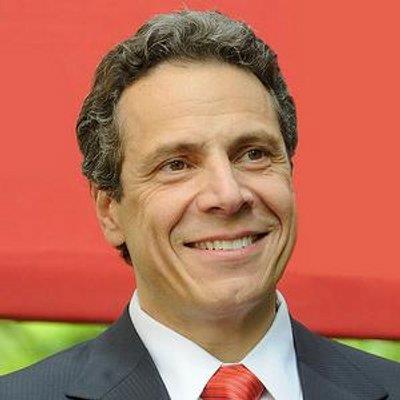 Governor Cuomo Requests Major Disaster Declaration to Release Federal Aid to 15 Counties Impacted by Severe Storms and Flooding
Action Will Provide Financial Relief to Both Individuals and Local Governments Impacted by Severe Summer Storms
View Governor's Letter Here
Governor Andrew M. Cuomo recently requested that the federal government grant a Major Disaster Declaration for 15 counties impacted by flash flooding, tornadoes and unprecedented levels of precipitation during severe storms in late June and July. The Governor's request includes calls for both public and individual assistance for all 15 impacted counties. Once the declaration is granted, FEMA funding would be available to the state and eligible local governments and nonprofit organizations on a cost-sharing basis to support debris removal, structure repairs and emergency protective measures.
The 15 counties included in the request are: Broome, Cayuga, Cortland, Essex, Franklin, Herkimer, Madison, Oneida, Onondaga, Rensselaer, St. Lawrence, Tioga, Warren, Washington, and Wyoming.
"Whether it's severe flooding, devastating wind storms, or intense blizzards, extreme weather is becoming the new normal in New York and -- as we've seen -- across the nation," Governor Cuomo said. "I urge the federal government to recognize the severity of damage and take action to provide New Yorkers the funding and assistance they need now."
On August 3, Governor Cuomo requested a Joint Preliminary Damage Assessment in which teams of state and federal experts estimated over $30 million in infrastructure repair, debris removal and structure damage as a result of these storms. At least 115 homes were severely damaged and approximately 230 homes and business were identified as sustaining storm related damage. The severe weather resulted in locally significant power outages in multiple locations.
The public assistance portion of the request would provide funding to support repairs to public infrastructure, buildings, various other measures to better protect these assets during emergencies and debris removal. The individual assistance component would provide financial support or direct services to New Yorkers with serious needs and are unable to meet them on their own. This includes everything from housing assistance (including temporary housing, repair, replacement, and semi-permanent or permanent housing construction) to assistance with personal property or other items.
Division of Homeland Security and Emergency Services Commissioner Roger L. Parrino, Sr. said, "Governor Cuomo's request for federal assistance is essential to the recovery process and will be a crucial step in helping these residents rebuild their lives from these terrible storms. I am grateful for the partnership with FEMA and look forward to working towards recovery for these communities with our federal and local partners."
Communities in these counties have received more than a foot above normal rainfall during this period, and at least 60 reports of flash flooding were received by National Weather Service. In addition to the flooding, the agency also confirmed that seven tornadoes touched down. The strongest tornado was in Erie County, rated as an EF-2 intensity storm with wind speeds of 90-95 MPH and caused more than $3 million in property damage in the Hamburg area.
There were at least 116 reports of severe thunderstorms, many with hail that measured up to an inch in diameter in Erie and Allegany Counties and straight line wind gusts were estimated to be 95 MPH in Erie County. Emergency responders performed swift water rescues to motorists engulfed in flash floods in Pittstown, (Rensselaer County), in Throop, (Cayuga County) due to a capsized canoe, and performed emergency evacuations in Vestal, (Broome County). The Broome County Emergency Manager reported a total of 75 residents vacated their homes in Vestal, Kirkwood, and Binghamton.
All New Yorkers are encouraged to sign up for NY-Alert, the state's free, all hazards subscription-based alerting system. For more information and to register, please visit www.nyalert.gov. For information on flood safety visit the DHSES website at www.dhses.ny.gov/oem/safety-info/flood.