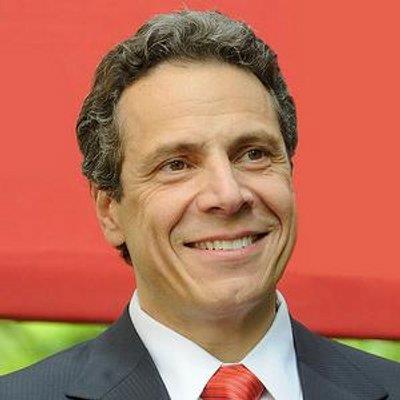 Video Photos & Rush Transcript: Governor Cuomo Returns from Puerto Rico and Holds Briefing on Relief and Recovery Efforts
Governor Cuomo Returns to New York After Assessment Tour with NYPA Engineers, Translators, Supervisors and DEC Drones and Drone Pilots
Governor Cuomo Delivers More Than 34,000 Bottles of Water, 9,600 Ready to Eat Meals, 3,000 Canned Goods, 500 Flashlights, 1,400 Cots, 1,400 Pillows, 1,400 Blankets and 10 Generators to Puerto Rico
Earlier today, Governor Andrew M. Cuomo and a delegation of administration officials departed for Puerto Rico to deliver emergency supplies, help the community repair its devastated power structure, and assist in relief and recovery efforts in the aftermath of Hurricane Maria. The trip follows Governor Ricardo Rosselló's official governor to governor request through the Emergency Management Assistance Compact for mutual aid. In response to the request, Governor Cuomo immediately made available more than 34,000 bottles of water, 9,600 ready to eat meals, 3,000 canned goods, 500 flashlights, 1,400 cots, 1,400 blankets, 1,400 pillows and 10 10kw generators. More information can be found here.
Audio Photos Assessment Tour Video
VIDEO of Governor Cuomo's briefing in New York after returning from Puerto Rico is available on YouTube here and in TV quality (h.264, mp4) format here.
AUDIO of Governor Cuomo's briefing in New York after returning from Puerto Rico is available here.
PHOTOS of the Governor's assessment tour will be available on the Governor's Flickr page.
A rush transcript of the Governor's press briefing in New York is available below.
Okay, thank you. Good evening to all of you. It was a long day, but I think it was a very good day today. I want to thank the people who made it happen. First, I want to thank the National Guard who did an extraordinary job getting ready for this mission on very short notice. We were the first plane down this morning to bring assistance and it wouldn't have happened without the National Guard. I want to thank JetBlue that made this aircraft and others available to bring much needed supplies and they did it very, very quickly. I want to thank my colleagues who you'll hear from in a moment, Congresswoman Velázquez and Assemblyman Marcos Crespo.
We dropped off the goods this morning that the Governor of Puerto Rico had requested. Generators, cots, food, etcetera. We also did an aerial tour, a helicopter tour of the island with the Governor to do an assessment. We were in Humvees to do an assessment of part of the island that was still inaccessible. I can tell you this. I saw all the TV coverage of the storm. My opinion is, in person it is much worse than it appears on the TV reports. We have taken footage that we're going to post later this evening at ny.gov website. I encourage everyone to look at it. The devastation of the island is really breathtaking. There are parts of the island that have as much as seven to eight feet of water in homes. There are still parts of the island where we went through with Humvees that are maybe three or four feet deep and that water goes right into the homes. And again, this is no longer just rain water or sea water. This is water that has collected chemicals and debris and is unhealthy to say the least. The entire power system on the island is down. The only systems that are operating are operating by generator. It's remarkable that the current estimate of fatalities is about seven or eight, they don't have a hard count yet, but when you see the destruction its remarkable that the number of fatalities is that low.
Hundreds of homes with significant structural damage - even newer buildings, high rise buildings, concrete buildings that really sustained much damage. I again encourage everyone to look at the footage, look at the photos. You'll get a sense of the desperate need of Puerto Rico. We also visited the Virgin Islands earlier and that footage is also on the website. The one thing that's clear is these people need a lot of help. And we have to remember that they're American citizens. It's Puerto Rico, they're American citizens, US Virgin Islands - they're American citizens. I think when you see the pictures and the destruction, anybody who sees it will be moved and we really need to mobilize and we need to get our federal representatives the focus on getting the help they need to Puerto Rico and the other islands that sustained serious damage. They're not going to be able to repair it on their own. They're going to need help and they deserve help and they deserve it quickly. We left an assessment team on the island that's going to be working on getting the power up and running. That is probably the most significant infrastructure system that has been damaged. And until the power gird is up, it's very hard to do anything else. It's going to take hundreds of personnel a significant amount of time to get that power grid back up and running. Again everything now is just operating on generators. Puerto Rico is going to see a long road ahead. It's not going to be weeks, I don't even know that it's going to be months. I think it depends on how much assistance they get, and everyone should do their part.
I want to thank the team that came down with us. Again the National Guard was magnificent. The State Police, Homeland Security, NYPA, the Power Authority people, whose expertise was extraordinary.
And I can tell you this. For all they've gone through, the resilience of the people of Puerto Rico is astonishing, and the smiles and the spirit was strong. They truly appreciated our being there. And I think sometimes they say it's as simple as showing up. These are people who have been battered for days. They went through Storm Irma and then the past couple of days with Storm Maria. So they've had a long few days. But I think today said to them, you're not alone. You have friends. The connection with New York is very, very strong. A lot of family connections, a lot of cultural connections, and when they saw us show up as quickly as we did, with the help that they needed, they couldn't be any more appreciative, or any more gracious. There was no resentment, no bitterness. No, why us? It was just, how do we get back up? How do we rebuild Puerto Rico? And how do we rebuild Puerto Rico so it's better than ever before.
And we are committed to working for the long time, the long road, with Puerto Rico. And I believe with their spirit, and if they get the help they need from this country, I know they'll get the help they need from this state, they will bounce back. And they will have a Puerto Rico that's better than ever before.