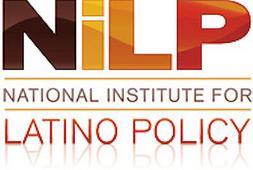 Latinos and the 2017 NYC Primaries: An Overview
By Angelo Falcón
The NiLP Report
In New York City's recent primary elections, the one major accomplishment was the election of Eric Gonzalez as Brooklyn District Attorney. This makes him the first Latino elected district attorney in the State of New York.
In what was a low-turnout election, Mayor de Blasio and Public Advocate Tisch James were reelected handily, as were most of the City Council incumbents. Comptroller Scott Stringer had no challengers.
As a result of the City Council races, the number of Latinos on this 51-member body remains at 11. The Latino Council delegation can be projected to be 45 percent Puerto Rican, 27 percent Dominican, and 9 percent each Ecuadorian, Mexican and Dominican-Puerto Rican. This projection is based on the fact that in New York City, because of the overwhelming Denocratic registration, election in that party's primaries ammounts to almost assured election in November.
With a number of vacancies left open in what were Latino seats in the State Legislature by members of that body who ran for City Council and won, the number of Latino elected officials at all levels in New York City went from 33 to 30. These vacancies at the state level will now have to be filled.
Of the four Latino state legislators who ran for City Council seats, two were elected. State Senator Ruben Diaz Sr, in the Bronx and Assemblyman Francisco Moya in Queens. Losing were Assemblyman Felix Ortiz to incumbent Carlos Menchaca, and Assemblyman Robert Rodriguez to Diana Ayala in East Harlem's open seat.
The race in Queens to replace Julissa Ferreras-Copeland, who pulled out unexpectedly this year, was closely watched. The question it raised was whether the voters would elect Hiram Monserrate, who is a convicted felon. Although Monserrate made a respectable showing, he lost, validating the intense campaign to discredit his candidacy.
Also of interest was the challenge to incumbent Carlos Menchaca in Sunset Park, Brooklyn. He was being opposed by four challengers, two Puerto Ricans, a Cuban and a Chinese-American. Ortiz was seen as his most formidable challenger and although Ortiz lost, Menchaca won with one of the lowest percentages of any of the incumbents. One possible outcome of this race is that Menchaca's forces, which include Congresswoman Nydia Velazquez, will more than likely launch a serious challenge to Ortiz's reelection to the Assembly next year.
Another interesting development is that the number of Latina women on the Council went from 4 to 2. Together, Diana Ayala in East Harlem and Carina Rivera in the Lower East Side, make up two-thirds of Manhattan's Latino Council delegation. There are no Latina women in the Council in the other boroughs.
The victory of Diana Ayala in El Barrio, who had never run for office, against sitting Assemblyman Robert Rodriguez vindicates Council Speaker Melissa Mark-Viverito's legacy in that district that she represented for two terms. Ayala served as Mark-Viverito's deputy chief of staff and was her candidate in the race.
With the election of Ruben Diaz, Sr. and reelection of Fernando Cabrera, both from the Bronx, to the Council, Latinos will have the only two fully active faith leaders in this body. In what is a very liberal Council, they are both very socially conservative, with some speculating that they could potentially find allies in the three Republican members of the Council.
Estimates for how Latinos voted for Mayor and other citywide offices, as well as comparative turnout rates, will have to wait until the Board of Elections releases more detailed results.
Angelo Falcón is President of the National Institute for Latino Policy (NiLP). He can be reached at afalcon@latinopolicy.org.
_______________________________________________________________________________________________________
The NiLP Report on Latino Policy & Politics is an online information service provided by the National Institute for Latino Policy. For further information, visit www.latinopolicy. org. Send comments to editor@latinopolicy.org.