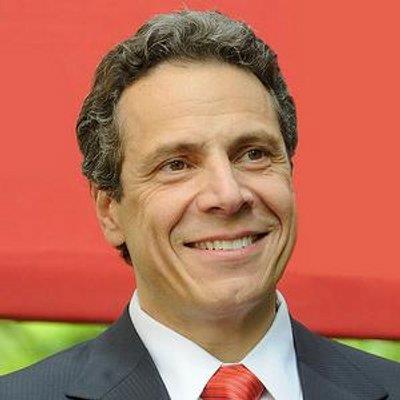 Governor Cuomo Announces Distribution of $25 Million in Federal Funding to Address Opioid Crisis in New York State
Funding Will Add and Expand Addiction Prevention, Treatment and Recovery Services in High-Need Areas
Governor Andrew M. Cuomo recently announced the rollout of $25.2 million in federal funding, which will expand critical initiatives in New York's ongoing effort to confront the opioid epidemic that is gripping the nation. The funding will be used to add and enhance treatment services for people struggling with opioid use disorders in high-need counties throughout the state, including mobile treatment, telehealth capabilities, and the expansion of medication assisted treatment. It will also support statewide prevention and recovery programs. These initiatives build upon the Governor's multi-pronged approach to addressing the opioid epidemic affecting communities across the state.

"Opioid addiction devastates the lives of afflicted New Yorkers and their families, and it is critical that we continue to fight against this epidemic," Governor Cuomo said. "With this funding, we can offer expanded services and offer support to New Yorkers dealing with substance abuse, putting them on the road to recovery and helping to build a stronger, healthier Empire State for all."
Lieutenant Governor Kathy Hochul made the announcement today in Syracuse.
"New York has taken bold and aggressive action to tackle the substance abuse crisis head on, but we also have to ensure that the necessary supports are available to help people recover from addiction," said Lieutenant Governor Kathy Hochul, Co-Chair of the Governor's Task Force to Combat Heroin and Opioid Addiction. "This funding will be used to add and expand treatment and recovery services in high need areas across the state, helping people connect with the services they need as they start down the road to recovery."
The funding was awarded to OASAS earlier this year, through the Opioid State Targeted Response grant program administered by the Substance Abuse and Mental Health Services Administration, a branch of the U.S. Department of Health and Human Services. The goal of the grant is to increase access to treatment, reduce unmet need and reduce overdose-related deaths.
Sixteen counties that will receive the bulk of funding were designated as having high needs, based on the number of opioid overdose deaths, hospitalizations involving opioids, and residents leaving the county to access addiction treatment services. Those counties are Oswego, Yates, Cayuga, Greene, Tioga, Tompkins, Jefferson, Ulster, Sullivan, Madison, Erie, Onondaga, Ontario, Saratoga, Niagara and Montgomery.
"Thanks to Governor Cuomo's leadership, New York State is once again setting a national standard for the delivery of addiction prevention, treatment and recovery services,"New York State Office of Alcoholism and Substance Abuse Services Commissioner Arlene González-Sánchez said. "The enhanced initiatives announced today will help us continue to combat addiction in our communities and make sure people suffering from substance use disorder have access to the help they need."
The 16 counties will share in up to $16 million to increase access to treatment through initiatives including expanded peer services, tele-practice, and mobile treatment services.
The following programs are receiving funding:
Western New York (Erie and Niagara Counties)
· Best Self Behavioral Health - $1.7 million
Central New York (Yates and Ontario Counties)
· Strong Memorial Hospital - up to $1 million
· Finger Lakes Area Counseling & Recovery Agency, Inc. - $1.4 million
North Country (Jefferson County)
· Credo Community Center for the Treatment of Addictions, Inc. - $1.1 million
Central New York (Onondaga, Cayuga, Madison and Oswego Counties)
· Syracuse Brick House, Inc. - $1.8 million
Capital Region and Mohawk Valley (Saratoga and Montgomery Counties)
· New Choices Recovery Center - $1.74 million
Mid-Hudson and Capital Region (Greene, Ulster and Sullivan Counties)
· Catholic Charities Community Services of Orange and Sullivan - $2 million
· Twin County Recovery Services, Inc. - $1.1 million
Southern Tier (Tioga and Tompkins Counties)
· Trinity of Chemung County - $1.1 million
· The Addiction Center of Broome County, Inc. - $1 million
The 16 high-need counties will also receive an additional $1.8 million to fund services such as training providers in medication assisted treatment, transitional treatment for people reentering the community from county jails and state correctional facilities, and naloxone training and purchasing.
The State Targeted Response initiative also includes programing for communities beyond the 16 high-need counties, including:
Enhanced opioid use disorder services at four existing New York State Department of Health AIDS Institute Health Hubs and the establishment of seven new Health Hubs - $2.7 million
Creation of a Youth and Young Adult Statewide Recovery Network by the Friends of Recovery - New York - $450,000
Substance use disorder prevention services to youth in foster care - $200,000
An education and awareness campaign, with a focus on tribal territories and Latino communities - $1.59 million
Addiction prevention services for families living in New York City shelters and Permanent Supportive Housing - $816,000
In addition, $100,000 has been awarded to each of the following providers to deliver evidence-based prevention services for underserved, hard-to-reach youth and other at-risk populations across the state:
Capital Region: Addiction Care Center of Albany - $100,000
Central New York: Syracuse Model Neighborhood Facility - $100,000
Finger Lakes: Ibero American Action League - $100,000
Long Island: Hispanic Counseling Center - $100,000
Mid-Hudson: Catholic Charities Community Services of Orange and Sullivan County - $100,000
Mohawk Valley: Catholic Charities of Fulton and Montgomery Counties - $100,000
New York City: Ridgewood Bushwick Senior Citizens Council - $100,000
North Country: Pivot - $100,000
Southern Tier: Our Lady of Lourdes Memorial Hospital - $100,000
Western New York: Chautauqua Alcoholism and Substance Abuse Council - $100,000
New Yorkers struggling with an addiction, or whose loved ones are struggling, can find help and hope by calling the state's toll-free, 24-hour, 7-day-a-week HOPEline at 1-877-8-HOPENY (1-877-846-7369) or by texting HOPENY (Short Code 467369).

Available addiction treatment including crisis/detox, inpatient, community residence, or outpatient care can be found using the new and improved NYS OASAS Treatment Availability Dashboard at FindAddictionTreatment.ny.gov or through the Access Treatment page on the NYS OASAS website. Visit the #CombatAddiction website at oasas.ny.gov/CombatAddiction to learn more about how you can help to #CombatAddiction in your community.

Visit www.combatheroin.ny.gov for more information on addressing heroin and prescription opioid abuse, including a Kitchen Table Tool Kit to help start the conversation about the warning signs of addiction and where to get help. For tools to use in talking to a young person about preventing alcohol or drug use, visit the State's Talk2Prevent website.