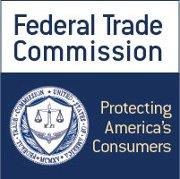 FTC Obtains Court Order Against Fraudsters Working With Telemarketing Schemes
A Utah-based operation that helped allegedly deceptive telemarketers take millions of dollars from consumers' credit card accounts will be banned from the payment processing business under a settlement with the Federal Trade Commission.

According to the FTC, G2 Consulting, LLC and its owner, Chad Gettel, provided telemarketing schemes located primarily in and around Phoenix, Arizona, with services that allowed them to get consumers' money for worthless money-making opportunities purportedly involving grants and websites linked to Amazon.com.

Gettel is in prison, having pled guilty to related mail fraud charges brought by the U.S. Attorney's Office in Utah.

To process credit card payments, a merchant needs an account with a financial institution that is a member of a credit card association such as MasterCard or Visa. In this case, the FTC alleged that the telemarketers could not meet the financial institutions' standards for opening merchant accounts, so the defendants created straw companies to hide the telemarketers' identities and practices, allowing them to circumvent the financial institutions' standards. The defendants recruited people to serve as nominal principals of the straw companies, and forged applications for merchant accounts that they submitted to financial institutions and their independent sales organizations.

G2 Consulting and Gettel are charged with violating the FTC Act and the FTC's Telemarketing Sales Rule. Under the recently announced settlement order, they are banned from acting as payment processors, independent sales organizations, or sales agents for payment processing services, and from profiting from consumers' personal information they have collected and failing to dispose of it properly. The order imposes a judgment of more than $3 million that will be suspended based on the defendants' inability to pay. The full judgment will become due immediately if they are found to have misrepresented their financial condition.

The Commission vote authorizing the staff to file the complaint and proposed stipulated final order was 2-0. The U.S. District Court for the District of Arizona entered the order on August 31, 2017.

The FTC thanks the U.S. Attorney's Office for the District of Utah for its important partnership in this case.

NOTE: The Commission files a complaint when it has "reason to believe" that the law has been or is being violated and it appears to the Commission that a proceeding is in the public interest. Stipulated final orders have the force of law when approved and signed by the District Court judge.

The Federal Trade Commission works to promote competition, and protect and educate consumers. You can learn more about consumer topics and file a consumer complaint online or by calling 1-877-FTC-HELP (382-4357).