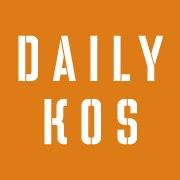 Lucas--

After Trump's Deputy Secretary of the Interior--who has ties to water-bottling-giant Nestlé--was confirmed, the administration rescinded the policy that outlines how parks can go bottled-water-free.

Send a letter to your member of Congress to eliminate water bottles from our National Parks

Representative Mike Quigley (IL) has introduced a bill that would reinstate our national parks' policy for going bottled water free. The Reducing Waste in National Parks Act (HR 3768) sends a strong message to the Trump administration and the bottled water industry that we will not stand for this rampant corporate interference.

Send a letter urging your member of Congress to support HR 3768.

More must be done to protect our National Parks. We cannot go backwards.

Keep fighting,
Candelaria Vargas, Daily Kos