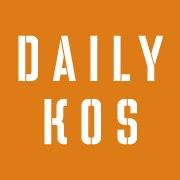 Lucas,

If you thought Donald Trump's war on the climate and our environment couldn't get any worse, think again.

Trump recently nominated coal industry lobbyist Andrew Wheeler to fill the number two spot at the Environmental Protection Agency (EPA), doubling down on his anti-climate agenda and his dangerous campaign promise to prop up the failing dirty coal industry.

If confirmed by the Senate, Wheeler would be responsible for regulating the very industry he lobbied for. We must urge the Senate to block and resist this dangerous climate change denier's nomination before it comes up for a vote in the next few weeks.

Sign and send the petition and tell the Senate: No coal lobbyists at the EPA.

For nearly a decade, Wheeler lobbied for the coal industry and other polluters, and since 2009, he has been a registered lobbyist for Murray Energy, the largest coal mining conglomerate in the country. Murray Energy's CEO, Robert Murray, who famously tried to sue HBO's John Oliver over an accurate exposé about the coal industry, is an outspoken climate change denier who regularly peddles in blatant lies, believes the Earth is cooling, and recently falsely claimed 4,000 scientists told him that "mankind is not affecting climate change."1

During the time Murray Energy was Wheeler's client, the coal giant regularly sued the EPA to prevent stricter regulations on ozone and carbon emissions and other pollutants, including leading a lawsuit with a number of Republican-led states against the Obama administration's Clean Power Plan, of which Trump and EPA Administrator Scott Pruitt recently moved to reverse.2

Wheeler, who believes the Earth may be going through a "cooling phase," also previously served as a close adviser to notorious anti-science climate change denier Sen. James Inhofe, who once brought a snowball to the Senate floor in a pathetic attempt to disprove climate change.3

Time and time again, Trump is attempting to put the fox in charge of watching the henhouse and packing the EPA with anti-climate zealots to line the pockets of his friends in the fossil fuel industry. The Senate will be holding a confirmation hearing for Wheeler's nomination soon, so we must act now to demand they stop this climate-denying coal lobbyist from ever setting foot inside the EPA.

Add your name to tell the Senate: No coal lobbyists at the EPA.

Thanks for all you do.

Josh Nelson, Deputy Political Director
CREDO
References
Marianne Lavelle, "Coal Boss Takes Climate Change Denial to the Extreme," InsideClimate News, Oct. 11, 2017.
Samantha Page, "Coal company loses 'war on coal' case," Think Progress, June 29, 2017.
Natasha Geiling, "Trump nominates a coal lobbyist to the number two spot at EPA," Think Progress, Oct. 5, 2017.