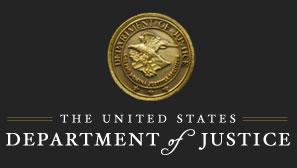 Doctor Pleads Guilty to Health Care Fraud Conspiracy for Role in $19 Million Detroit Area Medicare Fraud Scheme
A physician pleaded guilty to conspiracy to commit health care fraud for his role in an approximately $19 million Medicare fraud scheme involving three Detroit area providers.
Acting Assistant Attorney General Kenneth A. Blanco of the Justice Department's Criminal Division, Acting U.S. Attorney Daniel L. Lemisch of the Eastern District of Michigan, Special Agent in Charge David P. Gelios of the FBI's Detroit Division, Special Agent in Charge Lamont Pugh III of the U.S. Department of Health and Human Services Office of Inspector General's (HHS-OIG) Chicago Regional Office and Special Agent in Charge Manny Muriel of Internal Revenue Service Criminal Investigation (IRS-CI) made the announcement.
Abdul Haq, 72, of Ypsilanti, Michigan, pleaded guilty to one count of conspiracy to commit health care fraud before U.S. District Judge Denise Page Hood of the Eastern District of Michigan. Sentencing has been scheduled for May 29, 2018 before Judge Hood.
As part of his guilty plea, Haq admitted that he conspired with the owner of the Tri-County Network, Mashiyat Rashid, and his co-defendants and others to prescribe medically unnecessary controlled substances, including Oxycodone, Hydrocodone and Opana, to Medicare beneficiaries, many of whom were addicted to narcotics. He further admitted that in furtherance of the conspiracy, Rashid and others also directed physicians, including Haq and others, to require Medicare beneficiaries to undergo medically unnecessary facet joint injections if the beneficiary wished to obtain prescriptions for controlled substances.
In furtherance of the conspiracy, Haq and others referred Medicare beneficiaries to specific third party home health agencies, laboratories and diagnostic providers even though those referrals were medically unnecessary, he admitted. Haq also served as the straw owner of various pain clinics owned and/or controlled by Rashid, and submitted false and fraudulent enrollment materials to Medicare that failed to disclose the ownership interest of Rashid, as it was illegal for Rashid – a non-physician – to own medical clinics under Michigan law. In total, Haq admitted that he submitted or caused the submission of approximately $19,322,846.60 in false and fraudulent claims to Medicare.
Haq was charged along with Mashiyat Rashid, 37, of West Bloomfield, Michigan; Yasser Mozeb, 35, of Madison Heights, Michigan; Spilios Pappas, 61, of Monclova, Ohio; Joseph Betro, 57, of Novi, Michigan; Tariq Omar, 61, of West Bloomfield, Michigan; and Mohammed Zahoor, 51 of Novi, Michigan, in an indictment unsealed on July 6. Rashid, Mozeb, Pappas, Betro, Omar and Zahoor are awaiting trial.
An indictment is merely an allegation and all defendants are presumed innocent unless and until proven guilty beyond a reasonable doubt in a court of law.
This case was investigated by the FBI, HHS-OIG and IRS-CI. Trial Attorney Jacob Foster of the Criminal Division's Fraud Section is prosecuting the case.
The Fraud Section leads the Medicare Fraud Strike Force, which is part of a joint initiative between the Department of Justice and HHS to focus their efforts to prevent and deter fraud and enforce current anti-fraud laws around the country. The Medicare Fraud Strike Force operates in nine locations nationwide. Since its inception in March 2007, the Medicare Fraud Strike Force has charged over 3,500 defendants who collectively have falsely billed the Medicare program for over $12.5 billion.