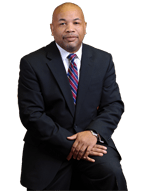 Dear Lucas,
We are now less than two weeks out from Carl's 50th birthday celebration, and we just want to check in and see whether you will be able to join us. It will be on Wednesday, October 25, from 6:30pm to 8:00pm at Hill & Dale in Manhattan. We encourage you to sign up online here or RSVP by responding to this email.
Please let us know, and we hope to see you on October 25!
Thank you,
Friends of Carl E. Heastie
State law prohibits making a contribution in someone else's name, reimbursing someone for a contribution made in your name, being reimbursed for a contribution made in your name, or claiming to have made a contribution when a loan is made.
Friends of Carl E. Heastie
c/o Bedford Grove LLC
214 Duffield St Ste 57H
Brooklyn NY 11201-7055 United States