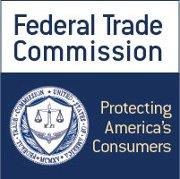 Online Marketers Banned from Deceiving Shoppers
'Free' and 'risk-free' trials came with hidden charges
A group of online marketers will pay more than $2.5 million to settle Federal Trade Commission charges that they deceived consumers with "free" and "risk-free" trials for cooking and golfing products.

According to an FTC complaint filed in March 2017, the defendants offered "free" products, without clearly disclosing that by accepting the "free" product consumers were agreeing to be charged each month for a subscription if they did not cancel. They also allegedly misrepresented their return, refund and cancellation policies.

Under settlement orders, the defendants are prohibited from misrepresenting the cost of any good or service, that consumers will not be charged, that consumers can get something for a processing or shipping fee with no further obligation, and that a product or service is free.

The orders also require the defendants to clearly disclose important details about any online negative option where consumers' enter billing information, to get consumers' informed consent before charging them, and to offer a simple way for consumers to cancel recurring charges. The orders also bar them from billing consumers who were first charged before March 1, 2016, and from selling or otherwise benefitting from consumers' personal information and failing to dispose of it properly.

The order against Brian Bernheim and Joshua Bernheim imposes a $1,869,690 judgment that they must pay in four installments within one year. To secure the payment, they granted the FTC a security interest in real estate and other assets valued at more than two and a half million dollars.

The order against Robert Koch imposes a $632,304 judgment that he must pay in three installments within one year. To secure the payments, Koch granted the FTC a security interest in real estate worth more than one million dollars.

The Commission vote approving the proposed stipulated orders was 2-0. The U.S. District Court for the Southern District of California entered the orders on August 31, 2017.

NOTE: Stipulated final orders have the force of law when approved and signed by the District Court judge.

The Federal Trade Commission works to promote competition, and protect and educate consumers. You can learn more about consumer topics and file a consumer complaint online or by calling 1-877-FTC-HELP (382-4357).