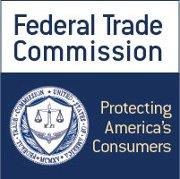 FTC and Federal, State and International Partners Announce Major Crackdown on Tech Support Scams
Fraudsters tricked consumers into thinking their computers were infected, then charged them hundreds of dollars for removal of non-existent viruses, malware
The Federal Trade Commission, along with federal, state and international law enforcement partners, recently announced "Operation Tech Trap," a nationwide and international crackdown on tech support scams that trick consumers into believing their computers are infected with viruses and malware, and then charge them hundreds of dollars for unnecessary repairs.

As part of this coordinated effort, the FTC and its partners are announcing 16 new actions, including complaints, settlements, indictments, and guilty pleas, against deceptive tech support operations. This brings to 29 the number of law enforcement actions brought by Operation Tech Trap partners in the last year to stop tech support scams.

"Tech support scams prey on consumers' legitimate concerns about malware, viruses and other cyber threats," said Tom Pahl, Acting Director of the FTC's Bureau of Consumer Protection. "The FTC is proud to work with federal, state and international partners to take down these scams, and help consumers learn how they can safeguard their computers against real cybersecurity threats."

"Tech support scams prey on people's fear of losing important work, family photos or sensitive identification information. Using that fear scammers trick thousands of consumers into paying millions of dollars to fix problems that never existed," said Florida Attorney General Pam Bondi, who appeared at a news conference in Tampa, Florida with Pahl. "These scams will not be tolerated in Florida and that is why we are bringing more cases, against more tech support scammers than any other state in the country—in an effort to protect consumers and recover money for victims."

Most of the scammers targeted in Operation Tech Trap followed the same pattern of misconduct. They caused consumers' computers to display advertisements designed to resemble pop-up security alerts from Microsoft, Apple or other technology companies. These ads warned consumers that their computers are infected with viruses, are being hacked, or are otherwise compromised. The pop-up messages urged consumers to immediately call a toll-free number for assistance. Some of the pop-up ads even included a countdown clock, allegedly representing the time remaining before the computer hard drive would be deleted.

Once consumers called the toll-free number, they were connected to a call center and pitched by telemarketers who claimed to be affiliated with well-known technology companies such as Microsoft or Apple. Consumers were told that in order to diagnose the problem, they must provide the telemarketers with remote access to their computer. After gaining access, the telemarketers purported to run a series of "diagnostic tests" that inevitably revealed the existence of grave problems requiring immediate repair by one of their "certified technicians." Through these high-pressure tactics, the defendants would persuade consumers to pay hundreds of dollars for unnecessary computer repair services, service plans, anti-virus protection or software, and other products and services.

Screenshot of sample deceptive pop-up ad
FTC Complaints Halt Scams
In the four complaints announced, the FTC alleges that the defendants used these tactics to scam consumers throughout the United States out of millions of dollars. In three of the cases, the FTC already has obtained temporary restraining orders (TROs) to halt the practices, freeze assets, and appoint a temporary receiver to take control of the businesses:
The Commission vote authorizing the staff to file these actions against defendants in the four new cases was 2-0.
FTC Settlements
As part of Operation Tech Trap, the FTC and its state partners also announced settlements against two massive tech support operations that they had previously sued for bilking consumers out of millions of dollars.
The FTC, the State of Connecticut, and the Commonwealth of Pennsylvania announced settlements with Bruce Bartolotta, Click4Support, LLC, Spanning Source LLC, George Saab, Chetan Patel and Niraj Patel as well as Innovazion Inc., Innovazion Research Private Limited, Abhishek Gagneja, and Rishi Gagneja. Under the settlements, the defendants are banned from marketing technical support services and agreed to pay a total of more than $554,000 and to forfeit $1.3 million held by the court-appointed receiver. The court also entered a default judgment of more than $27 million against defendant iSource USA LLC, which did not respond to the initial complaint or participate in the litigation. The stipulated final orders have been entered by the U.S. District Court for the Eastern District of Pennsylvania.
In the second case, the FTC and the State of Florida announced settlements with the operators of a tech support scam operating from a boiler room in Boynton Beach, Florida, that they had sued in June 2016. As part of the settlement, defendants are banned from providing tech support products or services and prohibited from deceptive telemarketing practices. The defendants also agreed to turn over $700,000 in assets to the FTC.
The stipulated final orders with BigDog Solutions LLC; PC Help Desk US LLC; Inbound Call Specialist LLC; BlackOptek CE Inc.; 9138242 Canada Corporation; Digital Growth Properties, LLC; Christopher J. Costanza; Suzanne W. Harris; Muzaffar Abbas; Gary Oberman; Donald Dolphin and Justin Powers were filed in the U.S. District Court for the Northern District of Illinois.
The Commission vote approving the stipulated final orders in both cases was 2-0.
Indictments and Arrests
In addition to the FTC and state cases, Operation Tech Trap includes federal criminal charges against seven individuals, two of whom have already pled guilty, announced by the U.S. Attorney's Office for the Southern District of Illinois in connection with its investigation of First Choice Tech Support, LLC and Client Care Experts, which formerly operated a tech support boiler room in Boynton Beach, Florida. The Florida Attorney General's Office sued and obtained an order halting the business in June 2016.
The FTC also has been working with authorities in India to crack down on tech support scams operating in that country.
To help consumers avoid falling victim to such fraud, the FTC has updated its consumer education related to tech support scams. As a follow-up to the sweep of law enforcement actions, the FTC will be holding a roundtable this summer for law enforcement and businesses affected by tech support scams.
The FTC thanks all of those who helped with this operation including the Better Business Bureau Serving Central & South Alabama, the Better Business Bureau Serving Greater Cleveland, the Better Business Bureau Serving Central Ontario, the Better Business Bureau Serving West Florida, the Cuyahoga County Department of Consumer Affairs, the Cuyahoga County Sheriff's Department, Apple Inc., Malwarebytes Corporation, Microsoft Corporation and the United States Postal Inspection Service.
NOTE: The Commission files a complaint when it has "reason to believe" that the law has been or is being violated and it appears to the Commission that a proceeding is in the public interest. The case will be decided by the court.
NOTE: Stipulated final orders or injunctions, etc. have the force of law when approved and signed by the District Court judge.
The Federal Trade Commission works to promote competition, and protect and educate consumers. You can learn more about consumer topics and file a consumer complaint online or by calling 1-877-FTC-HELP (382-4357).