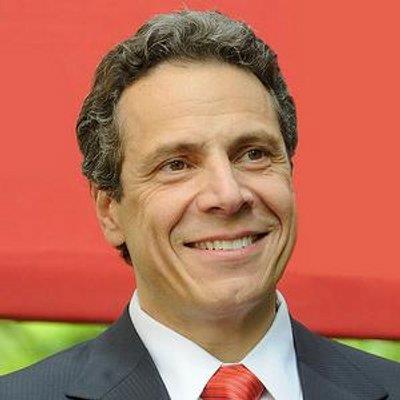 Governor Cuomo Announces Launch of $4.8 Million Tech Hub for Military Veterans with NYU Tandon School of Engineering
New Veterans Future Lab in Sunset Park Expands a Successful Formula for Entrepreneurs
Engineering School to Offer Full Scholarships to Veterans for "A Bridge to Tandon" Master's Degree Prep Program
Governor Andrew M. Cuomo recently announced the launch of the Veterans Future Lab, a technology start-up hub with the NYU Tandon School of Engineering that provides mentorship and support to early-stage start-ups founded by United States military veterans. The Veterans Future Lab, located in Industry City on the Brooklyn waterfront, will offer premium subsidized incubator space and advance veteran entrepreneurship and early-stage startups through access to mentors and industry leaders, community events and other entrepreneurship-specific services.
"New York's veterans have sacrificed tremendously for our state and country, and this innovative new program will open countless new doors for our hometown heroes and help them succeed in today's rapidly changing economy," Governor Cuomo said. "The Veterans Future Lab is bringing high-tech training directly to our hard-working veterans, and ensuring they have the skills, support and long-term growth opportunities they need to pursue the career of their dreams."
New York State awarded $1 million to the Veterans Future Lab through Round V of the Regional Economic Development Council initiative. At capacity, the Veterans Future Lab is expected to incubate up to 15 growth-stage companies a year and support the creation of up to 50 new jobs annually.
The Veterans Future Lab will be located in Industry City on the Sunset Park waterfront in Brooklyn. The entrepreneurial hub will offer its tenants desks, conference rooms, and feature a prototyping space available to all tenants of Industry City and members of the Sunset Park community. In addition to traditional NYU Tandon Future Lab benefits, including access to NYU Tandon faculty, industry leaders, community events, subsidized office space, and entrepreneurship-specific services such as legal, marketing, and design, NYU Tandon will offer full scholarships to veterans who enroll in "A Bridge to Tandon." This intensive program prepares those with non-engineering degrees for master's degree studies. Barclays will also further the Veterans Future Lab by leveraging the skills and expertise of its senior leaders, providing mentorship and serving as guest lecturers to share their business experience and subject matter proficiency.
"It's our responsibility to ensure that the brave men and women who put their lives on the line to protect our freedom receive the support they need to be successful when they return from the front lines," said Lieutenant Governor Kathy Hochul. "By providing our military veterans with a start-up hub that provides mentorship and support in the early stages of their businesses, we are setting them up with the tools they need to launch and grow into our next entrepreneurial success stories."
"We must ensure that New York State's economic growth and success is accessible to our veteran community," said ESD President, CEO, and Commissioner Howard Zemsky. "By removing barriers to economic participation and connecting veterans with the tools, resources, and space for entrepreneurship, we can give back to our servicemen and servicewomen and ensure that they have opportunities to share in the future they so bravely fought for."
"We are enormously proud of the many veterans we have in our community -- students, faculty, staff, and alumni - and we've made a strong commitment to support them in the pursuit of their academic, professional, and personal goals," said NYU President Andrew Hamilton. "That's why we are so pleased by the establishment of the Veterans Future Lab, because it links together NYU's veteran-supporting programs with NYU's dynamic entrepreneurial community, assisting members of the armed forces in their professional pursuits after they have left service."
"While we have had amazing success with our other entrepreneurial entities, with the Veterans Future Lab we are taking a different approach," said Kurt Becker, NYU Tandon vice dean for research, innovation and entrepreneurship. "Because the Veteran Future Lab is focused on the tenants and not a specific technology sector, we will be working directly with our veterans to design a program to fit their specific needs. Thanks to the support of New York State and partnership and funding from Barclays, we are able to move into a new location in Industry City where our members can be inspired daily by the significant innovation happening throughout the complex."
Launched in 2009, the Future Labs have helped companies create more than 1,500 jobs and achieved an estimated local economic impact of $550 million. The latest Future Lab is also an extension of a pilot veteran entrepreneurial hub and joins Tandon's other veteran-focused initiative, the Veterans Entrepreneurship Training, a 10-week program for veterans and military spouses sponsored by Assembly Member Joe Lentol. VET is open to veterans with early-stage companies or ideas for companies. Participants in the program learn from academic experts and industry leaders through hands-on experiential learning, mentorship, and capstone projects. Through the program's business and technology training, participants will be given the tools to turn aspirations into career opportunities and new ventures.
Congresswoman Nydia M. Velázquez said, "As the top Democrat on the House Small Business Committee, I've seen time and again how are veterans are well-suited for entrepreneurship. This initiative will help more brave servicemen and servicewomen go into business for themselves as they reenter civilian life. I'm pleased to see this program launched and, for my part, will continue working to secure additional federal resources for programs benefiting veteran-owned businesses."
Senator Thomas Croci said, "Our Veterans have sacrificed so much for the many opportunities we are afforded. For their courageous acts, we must be supportive and creative on ways to help them plan and produce for their own successful futures. The Veterans Future Lab will help them with the space, tools and support needed to do just that. I applaud the Governor on the vital start-up program and urge all Veterans in need of these services to participate."
Assistant Speaker Felix W. Ortiz said, "I applaud Governor Cuomo for launching the Veterans Future Lab, a technology start-up with NYU Tandon School of Engineering that will be located in Industry City on the Brooklyn waterfront. We should provide mentorship for the bright and brave men and women who have and continue to serve our country. These programs will not only benefit our servicemen and women but also communities focused on technological and innovative services."
Assemblymember Joseph Lentol said, "When the Veterans Entrepreneur Training Program first started at NYU, the dream was to eventually have a dedicated space. Thanks to the Governor and Barclays the dedicated space has become a reality. The guidance that NYU Tandon already provides will be expanded upon at the Veterans Future Lab. Our veterans will now truly have wraparound services that will arm them with the tools they need to be successful."
Assemblymember Michael DenDekker said, "I would like to thank Governor Cuomo for launching the Veterans Future Lab. I look forward to the innovative ideas and entrepreneurships that will result from this endeavor. Veterans will benefit greatly from mentorship provided by Veterans Future Lab, resulting in a growing technological environment for the state of New York."
Brooklyn Borough President Eric Adams said, "The Veterans Future Lab will tap into the hard-working innovative spirit of entrepreneurs who have served our country and are now looking to create prosperity to grow our communities. I applaud this new partnership between the State and NYU Tandon, and I look forward to seeing the veteran-led ventures that will emerge from this Sunset Park start-up hub."
Veterans Future Lab is now accepting applications. For more information, click here.
The Service-Disabled Veteran-Owned Business Act was signed into law by Governor Cuomo in 2014, creating the Division of Service-Disabled Veterans' Business Development in the Office of General Services. The Division works to promote economic opportunity and development in the veteran community, and encourages and supports New York State Service-Disabled Veteran-Owned Businesses to play a greater role in the state's economy by increasing their participation in New York State's contracting opportunities. Since 2014, more than 400 SDVOBs have been certified, accessing over $63 million in contracting opportunities.
In 2014, Governor Cuomo asked the Regional Economic Development Councils to promote veterans' participation in the workforce and in the Consolidated Funding Application process. As a result, the Regional Councils have worked with local veteran support groups to make veterans aware of state economic development funding; sponsored funding for veterans' centers; and sought out CFA applicants that include workforce goals related to veterans. The Regional Councils have been asked to continue to identify ways that the skills and leadership abilities of veterans can be harnessed to continue to improve New York's economy. Currently, there are over 770,000 veterans living across the state.