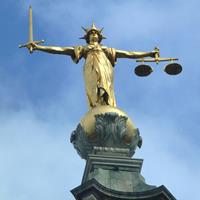 InPlaza Collectibles Corp. & Lee Rosenbloom v. Directors Guild of America, Inc., Plaza & Rosenbloom asked the New York County Supreme Court for a "Yellowstone" injunction to prevent their landlord from terminating Plaza's tenancy in DGA's Manhattan Headquarters on West 57th Street.
DGA sought Plaza's removal from the building because (among other things) Plaza was a chronically problematic tenant that was allegedly operating a "pawn shop," rather than a "high end upscale jewelry store," and was violating the parties' lease and harming DGA's reputation.
Before hearing the merits of Plaza's claims, the Supreme Court granted the tenant a temporary restraining order -- which stayed DGA from evicting the tenant as the Court considered Plaza's injunction request.
Months later, Newman Ferrara LLP moved to vacate the temporary restraining order based on the fact that Plaza's lease had expired (and since the tenant's lease defaults were incurable any purported renewal was invalid).
In opposition, Plaza insisted that it had validly exercised an option to extend its lease and that its term now ran through 2019.
Ultimately, the New York Count Supreme Court (Joan M. Kenney, J.) sided with the owner and found that Plaza hadn't validly exercised its option to extend its lease, that its tenancy had expired, vacated the temporary restraining order, and dismissed Plaza's case.
On appeal, the Appellate Division, First Department, adopted Newman Ferrara's arguments that while Plaza might have attemped to trigger its renewal option, that exercise was invalid because tenant hadn't complied with the lease's notice requirements. It further found that DGA's cancellation of the option was justified because of the tenant's (then-existing) incurable defaults.
As a result, given the tenancy's expiration, DGA is now free to evict Plaza from the building.
-------
Editor's Note: Our congratulations to our Newman Ferrara colleagues, Jarred Kassenoff and Noe Solorzano, for their outstanding advocacy on behalf of Directors Guild of America.