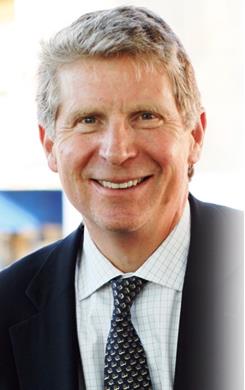 DA VANCE: FORMER DOCTOR'S OFFICE EMPLOYEE PLEADS GUILTY TO STEALING $1.47 MILLION
Manhattan District Attorney Cyrus R. Vance, Jr., announced the guilty plea of JACQUELINE CAMARO, 59, a former employee at three Manhattan-based doctor's offices, for stealing approximately $1.47 million from two oncologists and a cardiologist between November 2007 and September 2016. The defendant pleaded guilty in New York State Supreme Court to Grand Larceny in the First and Third Degrees and Criminal Tax Fraud in the Third Degree. CAMARO is expected to be sentenced on November 16, 2017.
"For nearly a decade, Jacqueline Camaro stole from her employers and lined her pockets with patients' payments," said District Attorney Vance. "Following the defendant's initial indictment, my Office's Financial Frauds Bureau continued to investigate, and ultimately charged Camaro with additional thefts. She has now been held responsible for costing her three employers nearly $1.5 million over the course of her years-long fraud."
As admitted in the defendant's guilty plea, beginning in August 2006, CAMARO worked at an oncologist's office on the Upper East Side. One of CAMARO's responsibilities was accepting payments from patients, and in this role, she had access to the office's credit card processing device. Between December 2007 and October 2015, CAMARO processed unauthorized credits totaling approximately $55,000 from the business to her various personal credit card and bank accounts. Additionally, from November 2007 to September 2016, CAMARO deposited approximately 900 checks totaling $1.4 million from patients intended for the doctor primarily into her personal accounts.
Following the death of the defendant's former employer in late 2015, the doctor's estate discovered the unauthorized credits to the defendant's personal cards and she was terminated. The theft was reported to the Manhattan District Attorney's Office and on May 16, 2017, CAMARO was arraigned on a New York State Supreme Court indictment charging her with the thefts and various tax crimes.
Shortly following her termination, CAMARO began working simultaneously for a cardiologist on the Upper East Side and an oncologist in Midtown. In March 2016, she deposited a $400 check from a patient to the oncologist into her personal account. From May to September 2016, CAMARO stole $4,700 from the cardiologist by depositing 11 checks from patients to the doctor into her personal accounts.
CAMARO spent the stolen funds on personal expenses, cash withdrawals, concert and theater tickets, trips to Florida and Atlantic City, and a Porsche Boxster. In addition to stealing from the victims, CAMARO was also convicted of failing to report the diverted funds as income on her tax returns.
Assistant District Attorney Allen J. Vickey handled the prosecution of the case, under the supervision of Assistant District Attorneys Gloria Garcia and Anne Ternes, Deputy Chiefs of the Financial Frauds Bureau; Archana Rao, Chief of the Financial Frauds Bureau; and Executive Assistant District Attorney Michael Sachs, Chief of the Investigation Division. Financial Intelligence Director of the Major Economic Crimes Bureau David Rosenzweig, Senior Rackets Investigator Richard Ramos, under the supervision of Supervising Rackets Investigator Donato Siciliano and Chief Investigator Walter Alexander, Program Coordinator Adriana Suarez, former Paralegals Morgan Brock-Smith and Julien Tunney, Senior Financial Investigator Hermeet Kaur of the Forensic Accounting and Financial Investigations ("FAFI") Bureau assisted with the investigation, under the supervision of Irene Serrapica, Deputy Chief of FAFI, and Robert Demarest, Chief of FAFI.
District Attorney Vance thanked the Tarrytown Police Department and the New York State Department of Taxation and Finance, specifically Associate Attorney Michelle Demeri, Tax Auditor II Nataliya Sydorchuk, and Tax Auditor III Nicholas Capkovic.
Defendant Information:
JACQUELINE CAMARO, D.O.B 6/17/1958
Walden, NY
Convicted:
• Grand Larceny in the First Degree, a class B felony, one count
• Grand Larceny in the Third Degree, a class D felony, one count
• Criminal Tax Fraud in the Third Degree, a class D felony, two counts