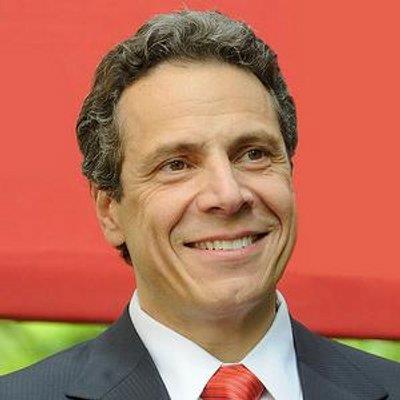 Governor Cuomo Announces More Than 200 Electric Utility Personnel and More Than 180 Vehicles Arrive in Puerto Rico to Assist with Power Grid Recovery
40 Additional Utility Workers Deployed
Photos of New York's Electric Utility Response in Puerto Rico available here
Governor Andrew M. Cuomo announced more than 200 New York State public and private electric utility experts and more than 180 utility vehicles arrive today in Puerto Rico in another wave of support to assist with the recovery of its power grid that suffered severe damage from Hurricane Maria in September. This deployment follows the Governor's announcement that 160 utility personnel and nearly 100 vehicles arrived in Puerto Rico on Nov. 13. The Governor also announced a deployment of resources to Puerto Rico scheduled next week that will include 40 additional utility workers to help ongoing relief efforts. There will be 400 New York State utilities workers on the ground by the end of the month.
"With this additional wave of electric utility support, New York is reaffirming our commitment to help our brothers and sisters in Puerto Rico in the ongoing recovery effort," Governor Cuomo said. "Our utility workers are on the ground working their hardest to help repower Puerto Rico."
Governor Ricardo Rosselló recently made a request to New York and other states for utility mutual aid resources in order to significantly accelerate the power restoration process on the island. As a result, the utility trade associations responded to the request to bring resources to the island. The electric utility crews and experts deployed from New York State include personnel from the New York Power Authority, Con Edison, AVANGRID, PSEG, National Grid and Central Hudson Gas & Electric Corp.
Crews, composed of transmission and distribution system experts, are working diligently to support power recovery efforts in Puerto Rico. The New York State utility workers will coordinate directly with the Puerto Rico Electric Power Authority (PREPA), in cooperation with the United States Army Corps of Engineers, to help restore the damaged electric system.
These waves of resources and personnel follow two previous deployments of NYPA technical experts to Puerto Rico announced by Governor Cuomo on September 22 and September 29. In the immediate aftermath of Hurricane Maria, NYPA teams embedded themselves within PREPA to assist in the necessary triage of the power grid. This included the assessment of virtually all of the island's 360 substations.
Gil C. Quiniones, NYPA President and CEO, said, "Reflecting back on the devastation in New York following Superstorm Sandy, the importance of mutual aid among electric utilities cannot be overstated. The New York Power Authority is proud to extend its technical and logistical expertise to PREPA and the people of Puerto Rico during this critical relief effort."
John McAvoy, Chairman and CEO of Con Edison, said, "Con Edison and Orange and Rockland Utilities crews have begun restoring electrical service to the people of Puerto Rico and will continue working around the clock to help re-build the island's power grid. The contributions of our crews are a source of great pride to the 15,000 women and men of our company, many of whom have family and friends in Puerto Rico."
Ken Daly, President, National Grid New York, said, "We greatly appreciate Governor Cuomo's leadership in this emergency response and we are eager to provide our support to what is clearly a massive effort to restore vital electricity service to our neighbors in Puerto Rico as quickly as possible. National Grid takes pride in mutual aid responses, as it speaks to who we are as a company and as an industry. We're especially proud that New York State is leading this critical effort."
Dan Eichhorn, President and COO of PSEG Long Island, said, "Responding to crises and helping those in need, just as others have responded to the needs on Long Island and in the Rockaways following significant storms, is in PSEG Long Island's DNA. Our commitment and dedication to helping rebuild the electric system on Puerto Rico is very important to all of our employees and customers that have a personal relationship with the island, and we will continue to support Governor Cuomo in his efforts to bring the right resources to what is a very extensive recovery process."
Avangrid Networks CEO Bob Kump said, "As Thanksgiving approaches, we must continue to step up our collective efforts to bring relief and power to the residents of Puerto Rico. The Avangrid technical team will be deployed throughout the holidays, thousands of miles away from their own families, to improve quality of life for families on the island. We applaud Governor Cuomo's leadership in bringing this team together."
NYPA is the largest state public power organization in the nation, operating 16 generating facilities and more than 1,400 circuit-miles of transmission lines. More than 70 percent of the electricity NYPA produces is clean renewable hydropower. NYPA uses no tax money or state credit. It finances its operations through the sale of bonds and revenues earned in large part through sales of electricity. For more information visit www.nypa.gov .