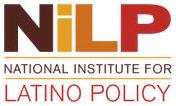 Puerto Rico Crisis Update
The NiLP Report
More than 900 Dead? The top news, as far we are concerned, about the crisis in Puerto Rico is the revelation that the Island government had 917 bodies cremated, automatically designating "natural causes" as the cause of deaths. This may means that how many were the result of Hurricane Maria is not known and that the victim's families will have a hard time claiming death benefits. The initial low official death toll of 34 (now 51), you will recall, was used by Trump to downplay the devastation in Puerto Rico, comparing it to the "real" disaster of Katrina. These new revelations mean that we really don't know the real death toll from Maria and how high it could be.
The Whitefish Scandal? But the issue that dominated the new was instead the potential scandal surrounding the extravagant $300 million contract with the tiny Whitefish energy firm. Although they began work repairing the Island's energy grid, the contract was just canceled after a public call by the Puerto Rico Governor. Because the company is based in the hometown of the American Secretary of the Interior a lot of questions have been raised about the arrangement, sparking two Congressional investigations, a federal audit and a review by the Government of Puerto Rico. In reaction, NYC Council Speaker Melissa Mark-0Viverito tweeted that, "But the controversy continues. This story not done by a longshot." As billions of dollars flow into Puerto Rico for its relief efforts, there is the concern that the strong culture of government corruption there will create more Whitefishes unless some stronger central controls are instituted. To this end, US Senator Charles Schummer, with the support of Congresspersons Nydia Velazquez and Jose Serrano, is calling on the White House to appoint a CEO to oversee relief efforts on the Island. But the culture of reckless spending that led to Puerto Rican's fiscal crisis has continued as Basilio Serrano has alerted us to in his recent Guest Commentary for The NiLP Report. But is an American CEO a solution or simply the further weakening of whatever self-determination Puerto Rican currently has?
Federal Puerto Rico Disaster Package. This past week the US Congress passed a $36.5 billion disaster assistance package, on top of a $15.3 billion disaster measure that passed in September, bringing the total to more than $50 billion. This emergency spending bill includes $18.67 billion for the Federal Emergency Management Agency's (FEMA) Disaster Relief Fund (DRF), $576.5 million for wildfire efforts, and $16 billion for debt relief for the National Flood Insurance Program (NFIP), which now needs additional funds to make necessary insurance claims payments to individuals. In addition, it includes a provision to release $1.2 billion in contingency reserves of the Supplemental Nutrition Assistance Program (SNAP) to enable low-income residents in Puerto Rico to receive the same emergency nutrition assistance that other hurricane-affected states already receive. Congress also included a $4.9 billion loan in the disaster relief package to ease the government's liquidity crisis. Community Disaster Loan proceeds are usually capped at $5 million and are not usually available to pay for the 25% local cost-sharing requirements, but the disaster relief legislation allows for up to $150 million to be "transferred in advance to Puerto Rico and the U.S. Virgin Islands". The secretary of Homeland Security, in consultation with the secretary of the Treasury, would set the conditions for the loan, including any collateral requirements. The loans may also be canceled in whole or in part at the discretion of the Secretary of Homeland Security, in consultation with the Secretary of the Treasury.
How Puerto Rico can emerge financially sound with this type of "assistance" is anybody's guess.
The North Carolina Vote Against Federal Disaster Relief. Gretchen Sierra-Zorito of the National Puerto Rican Agenda is a close monitor of federal actions and policies towards Puerto Rico. In an opinion piece in The Charlotte Observer, she found that the Congressional delegation of North Carolina cast the most votes against the disaster assistance bill that passed overwhelmingly in both houses. Nine of its 13 Congress members voted against the bill (10 of the 13 are Republicans) This is a state where the Republicans took control of both houses its legislature for the first time in 2010 since 1898 and the governorship in 2012. According to one study, its election integrity score, as measured by the Electoral Integrity Project, was similar to Cuba, Indonesia and Sierra Leone. The co-chair of the extreme rightwing Congressional Freedom Caucus is Representative Mark Meadows, who represents North Carolina 11 district. By shedding light on developments like this, as Ms, Sierra-Zorito has, we can perhaps learn how to more effectively put pressure on Congress on behalf of Puerto Rico.
In New York, Give Through the Mayor or the Governor? As Gerson Borrero, in his weekly column, Bochinche Buzz in City & State's news site on October 23rd found, people planning to send money and other donations to Puerto Rico have been trying to figure out if they should do it through Mayor de Blasio's or Governor Cuomo's operation. The Mayor's relief efforts are closely linked to MirRam's Luis Miranda, Council Speaker Melissa Mark-Viverito, and the Hispanic Federation, while the Governor's operation is basically linked none other than to the control freak Governor. It looks like giving to hurricane-devastated Puerto Rico has become a political thing in New York as Cuomo and de Blasio continue their feud. So what's new?
How Many Radio Stations Still Dark?At this point, reports are that a majority of radio stations are back on the air. However, the Federal Communications Commission indicates it still hasn't been able to determine the fate of nearly three-dozen stations, including 31 FMs and one AM. Among other things it is doing to help, the FCC granted an experimental license for Project Loon, led by Google's parent company Alphabet, to help provide emergency cellular service in Puerto Rico. Alphabet is also using a network of balloons that provides connectivity to users on the ground. The Commission also unanimously approved emergency assistance to restore connectivity in schools and libraries through the agency's E-rate program, which helps fund broadband connectivity in the nation's schools and libraries.
CUNY's Outrageous Tuition Offer. NiLP was able to raise questions about the City University of New York's offer to provide in-state tuition rate to students from Puerto Rico, amounting to more than $6,000! Pointing to the economic distress these students are currently experiencing and the fact that in-"state" tuition at the University of Puerto Rico is a little over $2,000, NiLP argued that the CUNY tuition offer was outrageous. This was made more egregious because the CUNY Board of Trustees includes four Puerto Ricans and Dominicans. As a counterexample, we have just learned that Cornell University, also located in New York State, is offering a free semester of study --- including tuition, room, and board --- in spring 2018 for up to 58 students from the Universidad de Puerto Rico (UPR).
Lin-Manuel Continues Support. The latest on Lin-Manuel Miranda's support for Puerto Rico is his November 1st appearance in Chicago, at the National Museum of Puerto Rican Arts & Culture to highlight the needs of the island's population, and the impact of Chicago efforts to improve the situation there. Miranda, along with the museum's director, Billy Ocasio, as well as Chicago partners in humanitarian relief efforts for Puerto Rico that include Norwegian American Hospital and New Life Covenant Church; will focus on the island's ongoing needs. In addition, his single, "Almost Like Praying" (featuring a slew of music stars), released on Oct. 6 and hit the No. 1 spot on iTunes), benefits the Hispanic Federation's UNIDOS Disaster Relief Fund for Puerto Rico.
Current Facts. The Axios new site has provided this summary of the latest facts available on conditions in Puerto Rico:
Boots on the ground: More than 20,000 federal civilian personnel and military service members, including more than 2,050 FEMA personnel, are on the ground in Puerto Rico and the U.S. Virgin Islands.
State help: 34 U.S. states are helping in Puerto Rico, and 22 in the U.S. Virgin Islands.
Electricity: Roughly 30% of the island has electricity, up from 20% last Sunday. Almost 67% of cell towers have been restored.
Food: Approximately 89% of grocery stores are open (420 of 471), down from 90% last week.
Gas: Roughly 84% of retail gas stations are operational (927 of 1,100).
Shelter: 3,502 people remain in shelters across the island, down from 3,655 on Thursday. 77 shelters are open and operating.
Water and waste: Approximately 77% of Puerto Rico Aqueduct and Sewer Authority (PRASA) customers have potable water. 82% of wastewater treatment plants are working on generator power.
Transportation: 1,507 miles of Puerto Rico's 5,073 miles of roads are open, with passage limited to the outer ring of the island.
Medical care: 97% (65/67) of hospitals and 95% of dialysis centers (46/48) are open and operating.
Banks: 77% of bank branches (243 of 314) are open and operating.
CORRECTION: The section on the federal relief package was rewritten to more accurately reflect its components than did our original posting.
_______________________________________________________________________________________________________
The NiLP Report on Latino Policy & Politics
is an online information service provided by the National Institute for Latino Policy. For further information, visit www.latinopolicy. org. Send comments to editor@latinopolicy.org