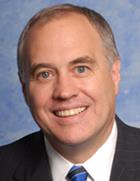 DiNapoli: Local Communities Reducing Number of Homeless Veterans
Albany, Buffalo/Western NY, Long Island, Rochester, Saratoga Springs, Schenectady, Syracuse & Troy Improving Housing Access for Veterans
The number of homeless veterans in New York has dropped dramatically over the past five years, according to a report recently issued by State Comptroller Thomas P. DiNapoli. Homeless veterans declined from 5,765 in 2011 to 1,248 individuals in 2016 in New York, a decrease of 78.4 percent during the time frame, according to U.S. Department of Housing and Urban Development (HUD) data.
By comparison, New York state's homeless population continues to be among the largest in the nation and, in recent years, has also been one of the fastest growing, with the number of homeless individuals rising by more than a third from 2011 to 2016.
Due to federal funding uncertainty for programs that assist homeless veterans, some programs may be in jeopardy and lose their federal funding.
"The men and women who defend our nation often need support when they transition back into civilian life. For some veterans, it isn't an easy road, but we're turning a corner on reducing the number of veterans living on the streets," DiNapoli said. "Local communities are playing a key role in helping veterans find a place to live, and we need to build on their progress through continued collaboration at the federal, state and local levels. Any cuts in federal support could undermine the good work being done."
While veteran homelessness exists in all states, the distribution among states has been quite uneven. Four states, California, Florida, New York and Texas, accounted for half of the homeless veterans in the nation, almost twice those states' percent share of veterans overall.
Veterans become homeless for many of the same economic reasons as civilians do – a lack of affordable housing, low wages, and long-term unemployment. As a result of exposure to combat and repeated deployments, however, veterans may suffer from other traumas that may increase the risk of homelessness.
As part of the 2010 Federal Strategic Plan to Prevent and End Homelessness, HUD and the U.S. Department of Veterans' Affairs, along with several other federal agencies and the homeless assistance community, worked to expand and create programs to identify and connect homeless veterans with housing and supportive services, including health care, substance abuse treatment, and employment services.
One such program, the "Mayors Challenge to End Veteran Homelessness," was created to ensure that all homeless veterans have quick access to housing services. Since 2015, Albany, Buffalo/Western NY, Rochester, Saratoga Springs, Schenectady, Syracuse, Troy and Long Island have been recognized by federal agencies for implementing the program and showing successful results.
For example, several municipalities have teamed with community organizations to identify all homeless veterans in their area. When combined with real-time shelter and street outreach data, shelter providers have been able to increase the number of dedicated beds for homeless veterans.
Another key approach is to provide shelter immediately to any veteran experiencing unsheltered homelessness who requests assistance. For example, the cities of Syracuse and Troy reported that they provide 24-hour access to shelter and services. Veterans can come off the streets and into shelter at any time of day or night.
In New York City, new, locally funded rental subsidies have been created to help meet the needs of homeless veterans whose primary barrier to housing is income. These subsidies are specifically for disabled, low and fixed income, and underemployed veterans and their families. Additional efforts, including the use of web-based technologies to track homeless veterans and increase housing placements, have had a positive effect. The population of homeless veterans in New York City decreased from 4,677 to 559 from 2011 through 2016, according to HUD.
County comptrollers from Albany, Dutchess, Onondaga and Ulster counties reported the use of various strategies to find housing locally for veterans, including collaborative events coordinated between local Veteran's Affairs offices, other government agencies, and community agencies that serve the homeless.
"Homelessness for American Veterans is a national disgrace," said Albany County Comptroller Michael F. Conners. "Our office, working together with other local comptrollers under the leadership of Comptroller DiNapoli's team, identified the size and complexity of why we have such a significant number of homeless veterans. The report identified several successful partnerships that are helping. Now we need to develop the political will to address the root causes."
"I am proud to have been part of this audit, but it is unfortunate it had to be done in the first place. We owe veterans a debt not easily paid," said Onondaga County Comptroller Robert Antonacci. "We have made great strides as a community, but there is still much work to be done. The information in this report will help highlight the issues we face in ending veterans' homelessness."
"Comptroller DiNapoli has grasped the magnitude of the issues facing homeless New Yorkers," said Ulster County Comptroller Elliot Auerback. "As we honor our men and women who have served in our Armed Forces, the Comptroller has lasered in on the plight of our vulnerable veterans. His most recent report has recognized both the challenges and the creative solutions that communities are facing as they attempt to mitigate the struggles our homeless soldiers are facing."
The report found these municipalities have relied on federal, state and local resources to support their programs.
To learn more, read the entire report, Homeless Veterans in New York State: http://www.osc.state.ny.us/audits/allaudits/093018/17d3.pdf
For access to state and local government spending, public authority financial data and information on 140,000 state contracts, visit Open Book New York. The easy-to-use website was created by DiNapoli to promote transparency in government and provide taxpayers with better access to financial data.